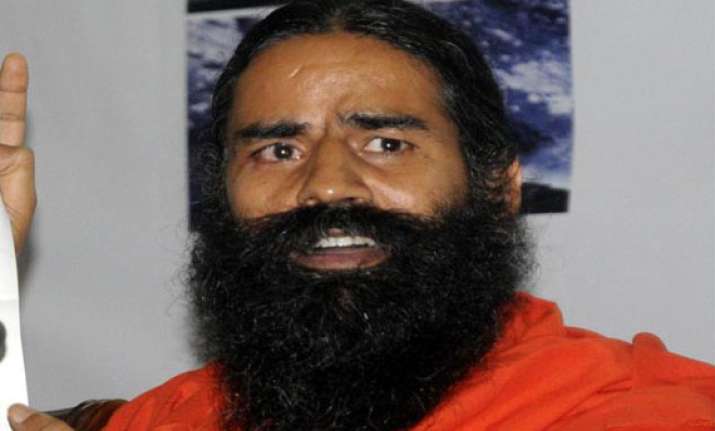 Shimla, Feb 21: A day after the state Cabinet gave its nod to cancel the lease of 28 acres of land sanctioned by the previous BJP regime to Ramdev's Patanjali Yogpeeth, the Himachal government yesterday started the process of taking over its possession.
"Instructions have been given to the deputy commissioner, Solan to take back the possession of the land allotted to the trust (of Ramdev) at Sadhupul in Solan district" in 2010, state Revenue Minister Kaul Singh Thakur told PTI.
He said the Cabinet had yesterday decided to revoke the land lease as it was granted in "violation" of land laws and land use norms.
The land was donated to the government by former Maharaja of Patiala in 1956 for setting up Indira holiday home for children, but the previous government gave it Patanjali Yogpeeth for setting up a herbal garden and a branch of the yoga teacher's trust and also allowed change of use.
The BJP government had given the land to the Yogpeeth for a paltry amount of Rs 17 lakh on 99-year lease at a token annual fee of Rs 1 whereas its market value was estimated to be in crores of rupees.
On the government's decision, former chief minister P K Dhumal said that the land was allotted to the trust after following due procedure.
"The Congress leaders are just trying to derail the ongoing projects and schemes and having failed to get any financial package from its own government at the Centre, they appear to be more keen to revoke and cancel the decisions of the BJP government," he alleged.
The Revenue Minister said the government found a number of "discrepancies" which were "violative" of laws and that the land could not be given on lease to Ramdev's trust, which is a commercial organisation.
The lease was signed in the name of Acharya Balkrishan, who is facing a CBI probe, he said, adding, "The trust has even failed to achieve targets like completing construction work within two years."