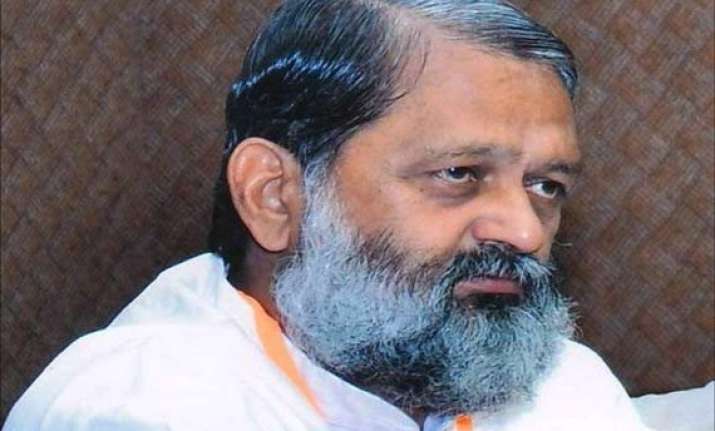 Chandigarh: Hectic lobbying was on behind the curtains in Haryana BJP for the post of chief minister, who is "likely" to take oath on October 22 even as the party high command has kept its cards close to its chest.
Amid the last minute attempts to stake claim for the post of Chief Minister in Haryana, a meeting of the newly elected 47 party MLAs has been convened here tomorrow.
The meeting will be chaired by Parliamentary Affairs Minister Venkaiah Naidu and party vice president Dinesh Sharma, who have been appointed observers by the BJP's Parliamentary Board for deciding on who will be the CM of Haryana.
"The two BJP leaders will take opinion of all the elected MLAs at the meeting," senior BJP leader and party MLA from Ambala Cantonment Anil Vij said today.
"During the meeting, MLAs keen on becoming CM can stake claim before the observers," he said, adding that the final call will be taken by the party high command.
Vij, however, said that Haryana's new Chief Minister is likely to take oath on October 22 alongwith some Cabinet ministers.