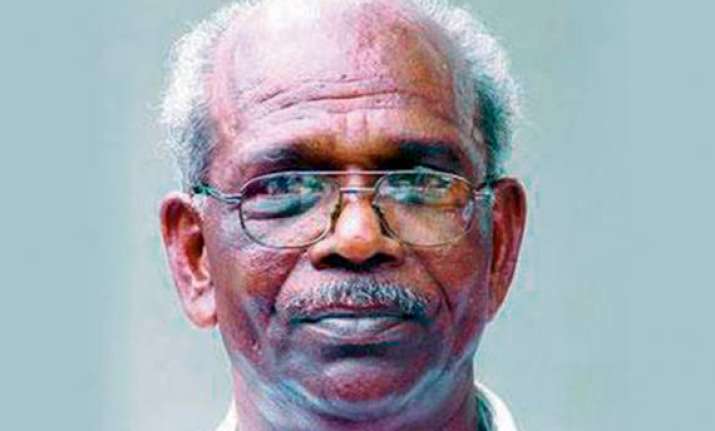 Kochi, June 28: The Kerala High Court today dismissed a petition by controversial Marxist leader M M Mani, seeking to quash FIRs registered against him over his speech on elimination of political foes, saying if such tendencies are not checked, it would sound the "death knell" of democracy.
Dismissing the petition, Justice S Satishchandran said the speech and the revelations prima facie discloses commission of cognisable offence, which fully justifies registration of crime and said the investigation could go on.
"Right to dissent guaranteed in the Republic governed by democracy is met with a brutal force, and the dissenter is annihilated, whether it be as a retaliatory measure on the attacks made on one's partymen or group and if it is not checked, then it will sound the death knell of democracy," he said.
"Shocking revelations by Mani in his speech that brutal murders of some political activists opposed to his party while he was district secretary, was part of a sinister diabolical plan after a list was prepared by him to annihilate political opponents," the court said.
Mani, who was Idukki district secretary of CPI(M), had at a public meeting stated that the Marxist party had eliminated at least three of its political foes in the 1980s. A deeply embarrassed CPI(M) had later removed him from the post.
Police had registered cases against Mani and five others on the basis of the disclosures, including one pertaining to the murder of a Congress worker who was shot dead on Nov 13, 1982.
Mani had contended the Judicial First Class magistrate, Nedumkandam, had no jurisdiction to order a further probe.  When trial was concluded, the accused were acquitted and hence judgement of acquittal becomes final, he had submitted.
He had contended that the FIR in the case was prepared in Thiruvananthapuram at the instance of the Chief Minister and Home Minister and was handed over to Idukki Superintendent of Police with a direction to register a crime.
There is no material available warranting registration of three new crimes, he stated. Due to "continuous intervention" of Chief Minister and Home minister, police was registering new crimes in a "clandestine manner", fabricating evidence and procuring witnesses inimical to the petitioner, he had alleged.
Mani contended registration of a crime was part of a state level conspiracy hatched by Congress and the home minister who controls the Special Investigation Team, to destroy him and CPI(M).