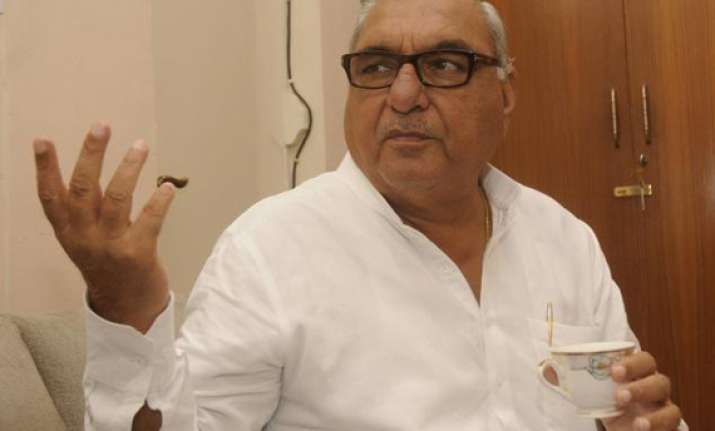 Chandigarh, Feb 23: Is Haryana in stiff competition with Gujarat on the development front? To go by Haryana Chief Minister Bhupinder Singh Hooda and company, this is indeed so.
At most functions and rallies and even in statements, Hooda and his colleagues rattle off figures to prove their point that Gujarat, which its ambitous Chief Minister Narendra Modi never fails to herald as a 'model of development' and is projected as the most sought after destination for big investments, is actually behind Haryana in most parameters.
"Although some people talk about development in Gujarat, Haryana is in fact ahead of Gujarat in 50 areas of development and Haryana is the second largest contributor of foodgrain to the central pool," Hooda said at a recent function in New Delhi.
"Gujarat is at number six in per capita income, whereas Haryana is ahead of big states. When I assumed the office of chief minister in 2005, Haryana was at number 14 in per capita investment in the industrial sector. But now, it is at number one," Hooda claimed.
Haryana is number two after Goa in per capita income. Officials here however assert that since Goa is a small state, Haryana is at number one among the big states.