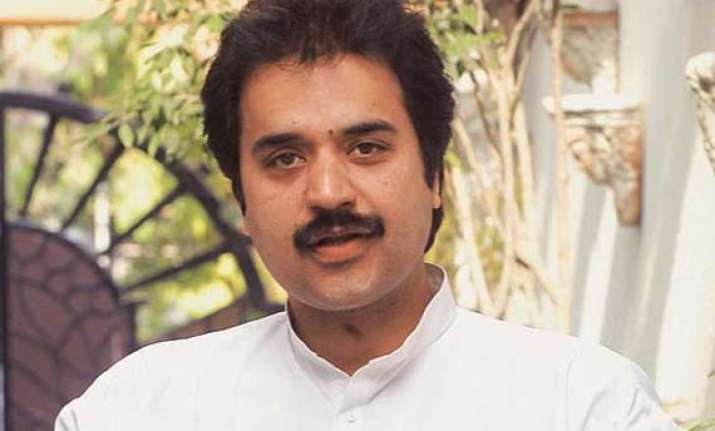 New Delhi: Accusing BJP of backstabbing him, Haryana Janhit Congress (HJC) leader Kuldeep Bishnoi today announced his party's decision to move out of the alliance with the saffron party.
"We tried our best to keep the alliance. The BJP tried to strangle me at every stage," said Bishnoi. The announcement came just two months ahead of the upcoming assembly elections in the state.
Regretting his decision of joining hands with the BJP, Bishnoi said, "people had warned me about the BJP's past of ditching its partner."
Bishnoi termed BJP a 'serial betrayer' and said that BJP had always dictated terms to his party that was totally unfair. The BJP and HJC were alliance partner in Haryana for last 3 years.
While announcing the break-up with BJP, Kuldeep Bishnoi also announced his party's tie-up with Jan Chetna Party of Vinod Sharma.
Kuldeep Bishnoi was conspicuous by his absence from a recent function of Modi  in Kaithal where PM had gone to launch a road project.
Meanwhile, the BJP has announced to field candidates in all 90 assembly constituencies of the state. The BJP made this announcement after Bishnoi moved out of the alliance.