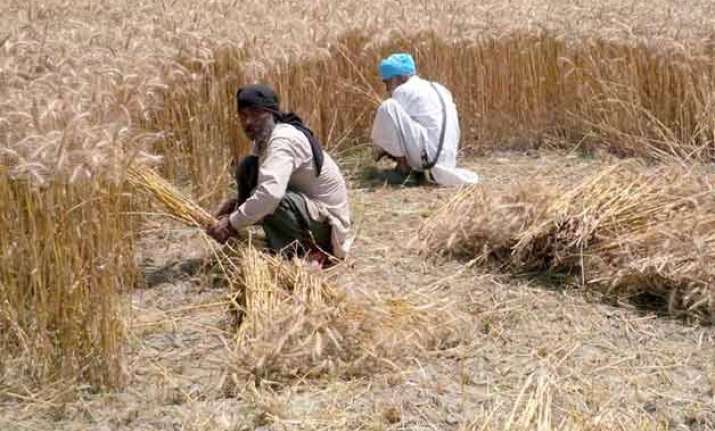 Faridabad: Haryana government on Friday released cheques for a total of Rs 28 crores for rain-hit farmers here whose crops were damaged in the unseasonal rains in the state.
Speaking on the occasion, Krishan Pal Gurjar, Member of Parliament Social Justice and Empowerment, quoted Prime Minister Narendra Modi, saying, "The country cannot be prosperous if the farmer is not prosperous."
Education minister Professor Ramvilas Sharma was also present at the specially-held function where farmers from villages Tajpur, Karnera, Sikrona, Mohla, Khandawali and Seekri were given the cheques for compensation.
Gurjar said Haryana Chief Minister Manohar Lal Khattar is very concerned about releasing the compensation amount to farmers at the earliest.
Gurjar said during the earlier government compensation used to be paid only in case where more than 50 per cent of the crop has been damaged. However, under incumbent BJP government, compensation is paid even in cases where loss is 33 per cent and added that the amount has also been increased by 50 per cent.
Discussing the formula for payment of compensation, Ramvilas said farmers whose 75 per cent of crop has been destroyed are paid compensation at the rate of Rs 12,000 per acre. He said regardless of the quality of crop, all wheat is being purchased by the government and till now 57 lakh tonnes has been purchased.
Deputy Commissioner Amit Kumar Agrawal said if even now any discrepancy is noted by farmers in the calculation of the damage, they may report the same and a team of experts would be sent to reassess the damage.
The total amount of Rs 1062 crores for compensation for the farmers would be released in phases starting from the first of the month.