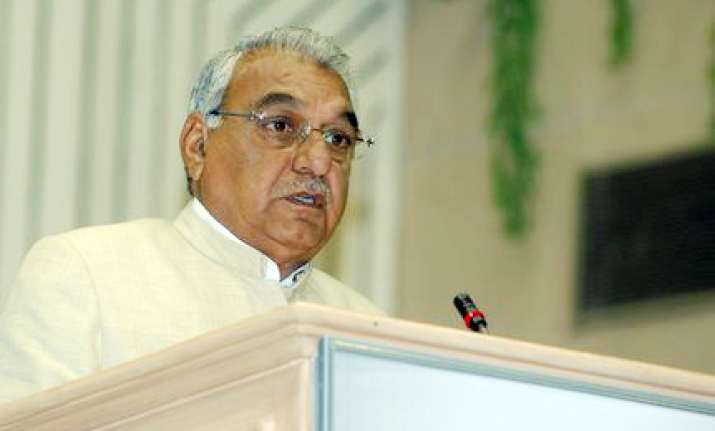 Haryana Chief Minister Bhupinder Singh Hooda on Friday filed his nomination papers from Garhi Sampla-Kiloi assembly constituency in Rohtak district for the October 13 polls.
A jubilant Hooda, who had advanced the assembly polls to cash in on Congress popularity in the state, exuded confidence that his party would storm to power with thumping majority.
The party will release its manifesto in a couple of days, he said after submitting his papers on the sixth and last day of filing of nominations.
On the choice of candidates, Hooda said the selection has been made by the party high command and anyone opposing any official nominee is "not a true Congressman".
His remark came in the wake of rebellion by party workers against "outsiders" fielded from Panchkula and Kalka constituencies.
Buoyed over the performance of Congress, which bagged 9 of 10 Lok Sabha seats in the state in May, Hooda advanced the assembly polls by some months hoping to repeat the feat.
The Congress camp feels that Hooda has managed to sideline his detractors within the state party as reflected in the list of candidates. The Chief Minister ensured tickets for three senior INLD leaders whom he brought into his party-fold.
Former Finance Minister Sampat Singh, who remained with INLD for 32 years will contest from the newly-created Nalwa seat, while Sushil Indora, INLD sitting MLA and former MP from Kalanwali. Former INLD MP Kailasho Saini is a candidate from Ladwa constituency. PTI