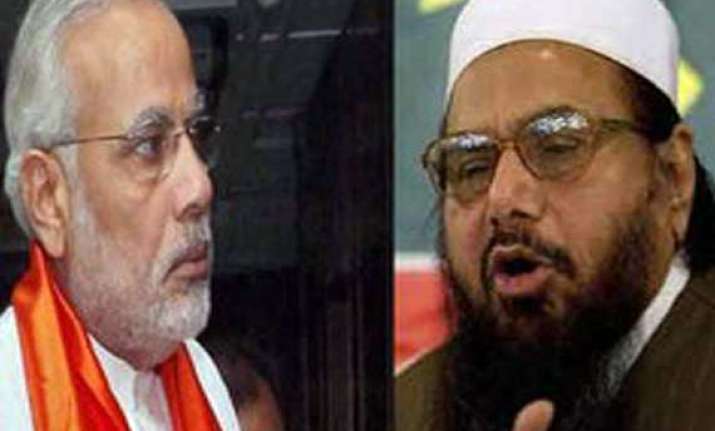 New Delhi: Jamaat-ud-Dawa (formerly Lashkar-e-Toiba) chief Hafiz Mohammed Saeed on Monday tweeted to BJP leader Narendra Modi, saying he should not instigate Hindus in Pakistan, and rather should focus on the rights of Muslims in India.
The LeT chief tweeted:  "Instead of instigating Hindus in Pakistan, @narendramodi should focus on fulfilling rights of Muslims in India. Hindus in Pakistan are Safe".
Saeed's advice comes at a time when a hardliner BJP candidate from Bihar Giriraj Singh  told an election rally on Friday that those who are opposed to Modi should be sent to Pakistan.
Modi, on his part, had been scrupulously avoiding mention of Pakistan in his election speeches.
Modi had however raised the plight of Hindus in Pakistan, where many of  their homes and temples have been razed, and several Hindu families have come to India and have decided not to return.