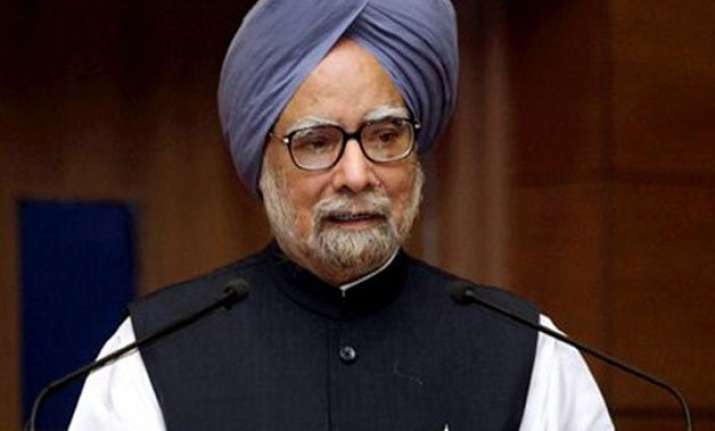 New Delhi:  Former Prime Minister Manmohan Singh today said the GST bill, which was approved by Lok Sabha on Wednesday, should be sent to a Select Committee as a number of changes have been brought in the new bill.  
"We are not opposed to it. But there are new elements in the new bill, which need to be looked at. So it should be sent to the Select Committee," Singh told reporters when asked about the Congress' stand on the long-pending bill.  
He said that while Congress is in favour of the Bill, "they have brought certain changes that are not good for the economy".
Singh's remarks are significant and reflect a finalisation of the stand on the issue by the party which treats GST as its "own baby" but has been opposing it in Parliament "not on content but mannerism of taking up of the bill."
There are only three working days left in both Houses from Monday to Wednesday.
With Congress insisting on a select committee route, the passage of the bill seems unlikely in this session.  
The bill was approved by Lok Sabha on Wednesday after a walkout by Congress but Government has still not given up hope of taking all sections on board.
Government sources claimed that Congress floor managers have expressed eagerness to commit their support to the bill in the next session if it is referred to a select committee this time, which examines the changes into it.  
Parliamentary Affairs Minister M Venkaiah Naidu has talked to Leader of Opposition in Rajya Sabha Ghulam Nabi Azad and its Deputy Leader Anand Sharma, who had conveyed this stand to him, the sources said.
The NDA government, which is woefully short of numbers in the Upper House, does not want to take any risk.  'Let us play safe, let us take everybody on board' is the idea.
"Only AIADMK has opposed the bill. Congress' opposition is on the process of bringing the bill rather than on the bill itself," a minister said.
Government was hopeful of support from DMK, SP, BSP, Left and JD(U) on the issue but was apprehensive that it may become tricky for them to support the bill if Congress plays up the issue of larger Opposition unity.
After Sonia Gandhi's walk out on the issue from Lok Sabha, Congress is very unlikely to support the bill in Rajya Sabha or facilitate its passage by walking out.  Finance Minister Arun Jaitley is keen that the bill is passed in Rajya Sabha with a larger consensus, a minister said.
Meanwhile Manmohan Singh, a renowned economist who had ushered in economic reforms in the country, also disapproved of the hike in petroleum prices recently.
"It will put pressure on the fiscal deficit and make things difficult," he said.
After two rounds of cuts, petrol prices were raised by Rs 3.96 per litre and diesel by Rs 2.37 a litre on April 30, tracking global cues.