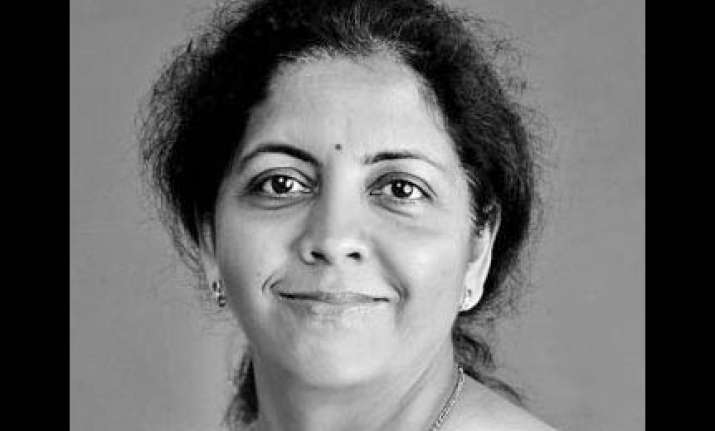 Claiming that there was "growing evidence" of the role of former Prime Minister Rajiv Gandhi in the exit of Warren Anderson, BJP today said this was clear from the recent statement of a retired senior diplomat.
At a party briefing, BJP spokesperson Nirmala Sitharaman referred to the statement of the then foreign secretary M K Rasgotra yesterday that Gandhi was told about granting Anderson a safe passage, to which he did not object.  
"After Rasgotra has chosen to speak in graphic detail on the issue, the Congress cannot any more browbeat or beat around the bush (on Anderson leaving the country)," she said.
"Rasgotra says in an interview (to a news channel) that arresting Anderson was a mistake and it was a breach of promise... This shows there was an agreement (between US and Indian government on letting Anderson leave)," she said.
The BJP leader said, "Rasgotra says Rajiv Gandhi was out of Delhi. But once he returned he was 'briefed fully' and had no objection to Anderson leaving the country," Sitharaman said. BJP further alleged that the US Consulate at that time was dealing with "high level Indian officials" or else Anderson could not have gone out.  
"Anderson met Rasgotra in South Block. He also met President Giani Zail Singh and the Home Minister (P V Narasimha Rao)," Sitharaman said. The BJP leader also took on the Congress for calling Rasgotra's statement "politically motivated", saying Rajiv Gandhi had appointed the former foreign secretary India's High Commissioner to UK post-retirement.
"Later, Rasgotra served in the foreign affairs cell of Congress and was also appointed a member of National Advisory Council by Prime Minister Manmohan Singh during UPA-I," Sitharaman said.
The main opposition also furnished documentary evidence to prove that though it had taken a donation of Rs one Lakh from Dow Chemicals, which bought Union Carbide, when the facts came to light the money was returned.  
Clarifying the issue of BJP taking donation from Dow, Sitharaman produced a letter from the party stating that the money was accepted on the presumption that the donor was an Indian company.  
"We are now given to understand that you are in fact an Indian subsidiary of an overseas company and consequently we as a political party are not permitted to accept donation from you," the letter states. Sitharaman urged upon the Congress to stop deriving "vicarious pleasure" by raising this issue again and again and demanded that it "stop these rumours".
She also lambasted the Congress for criticising a Memorandum of Understanding between BJP-ruled Gujarat and Dow Chemicals signed recently.
"Dow Chemicals has been in India since 1957 and has a presence in Uttar Pradesh and Maharashtra, among other states. In Maharashtra, where Congress has been ruling for the last 10 years, they have 10 centres," Sitharaman said.  
Defending the MoU with Gujarat government, the BJP spokesperson asserted that it was perhaps the only deal which is as per the Montreal Protocol, which lays down guidelines for controlling ozone layer depletion and maintaining other environmental norms.
On the GOM dealing with the Bhopal Gas tragedy, Sitharaman said if it comes out with a good package for the victims, BJP would be the happiest but added that the accused of the 1984 tragedy should not be spared either. PTI