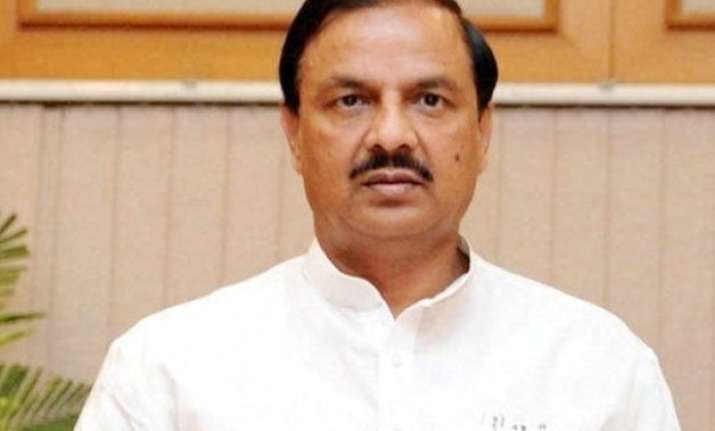 Mathura: Taking a dig at RJD chief Lalu Prasad in the wake of political rivals targeting Prime Minister Narendra Modi over his remarks following the Dadri lynching, Union Minister Mahesh Sharma yesterday said the former Bihar chief minister had "spoken much" on the incident.  
At an event here, Sharma, whose comment describing the beef lynching episode an "accident" had triggered a controversy, said that the incident at Dadri and the disturbance at Karhal over rumours of cow slaughter was unfortunate.
Asked by reporters here as to why the prime minister had not made more extensive comments on the Dadri incident, Sharma said, "Lalu has spoken much on Dadri." Bihar Chief Minister Nitish Kumar, whose JD(U) is partnering Lalu's RJD in the Bihar polls, today criticised Modi for not making a "strong enough" statement in the wake of the Dadri lynching and also censured him for not reacting immediately to the incident.
Sharma, the Union Minister for Tourism, said that a fitting memorial to Deen Dayal Upadhyaya would come up at Deen Dayal Dham Nagla Chandrabhan at Farah in Mathura district.  
"The Centre has decided to establish a memorial that would become a nucleus to propagate ideology and philosophy of Deen Dayal Upadhyaya," Sharma told reporters at Deen Dayal Dham today.
Talking about a centre having already been set up in Delhi to commemorate Upadhyaya, he said, "In order to attract more visitors, the government has also decided to provide more facilities."
He said that the Centre was trying to translate the dreams and philosophy of Upadhyaya into reality through different schemes.
"In order to free the poor from the clutches of 'sahukars' (money lenders), Mudra Bank has been launched for making youths and others self-reliant. The scheme encourages them to go for the trade of their choice," he said.
Lauding the ideology of Upadhyaya, he said while his 'Ekatma Manavavad' was capable of replacing socialism and capitalism, his 'Antyodaya' was being discussed even in other countries.
A VHP member speaking on the occasion remarked that Upadhyaya had paved the way for everyone to think about the welfare of the economically and socially weak. He said that committees would be formed for the centenary celebrations Upadhyaya with a stress on benefiting the rural masses.