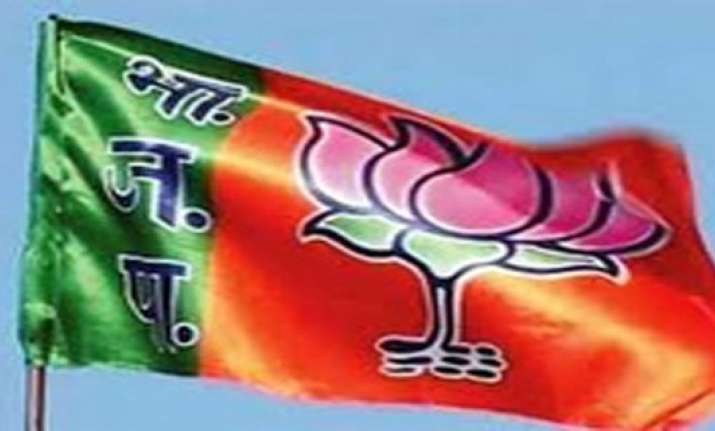 New Delhi: BJP today welcomed government's decision that will help reduce diesel prices and said it is the beginning of economic reforms which would bring relief to the life of the common man sufferring from price rise for the last many years.
The party also lauded Prime Minister Narendra Modi for remaining committed to his promise of bringing down prices and providing relief to the common man.
"BJP welcomes the government's decision that will help bring down diesel prices. The reduction in petrol prices by Rs 8 per litres earlier and now diesel is a good beginning.
"This is a big decision of the government on reforms and sets at rest all apprehensions on reforms by the new regime. It is the beginning of economic reforms that will help bring relief to the common man's life through reduced prices," BJP national secretary Shrikant Sharma said.
He also lauded the linking of bank accounts of LPG consumers for getting direct subsidy and said the previous UPA regime headed by Congress had left it midway due to which many people could not benefit.
Sharma said through the decision taken today, the government headed by Modi is providing "the much-needed succor" to common people.
In a major decision taken by the Cabinet, government today deregulated diesel prices resulting in reduction of its prices by Rs 3.37 per litre from midnight tonight, besides announcing natural gas price at USD 5.61 per mmBtu from November 1, up from the previous level of USD 4.42 per mmBtu but down from USD 8.84 decided by the previous UPA regime.
The Cabinet also approved the Modified Direct Benefit Transfer Scheme in LPG to be relaunched in 54 districts from mid-November, 2014 and in rest of country from January 1 next.
All LPG consumers who join the modified DBTL scheme in future can receive LPG cash subsidy by linking Aadhaar number to the LPG and bank database as the primary option or directly into their bank accounts without necessarily linking it with the use of Aadhaar as the secondary option. This will ensure that no consumer is denied LPG subsidy for want of Aadhaar number.