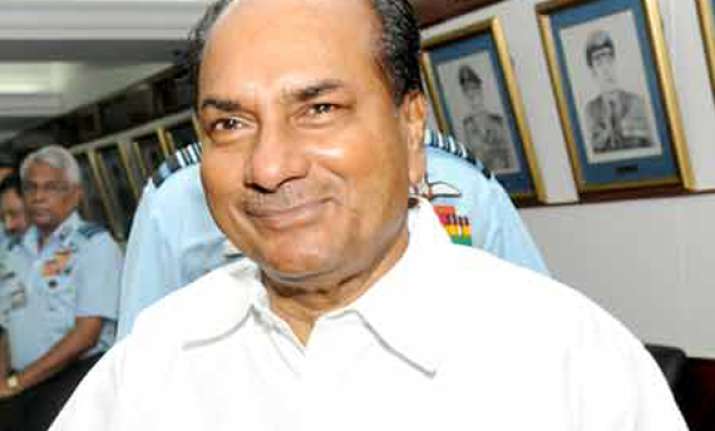 New Delhi, Feb 19: The government has nothing to hide in the chopper controversy and is prepared for a discussion in parliament, Defence Minister A.K. Antony said Tuesday.
"Our hands are very clean and we have nothing to worry. The government has nothing to hide and we will explain everything to parliament," Antony told reporters here.
Asserting that government will punish the guilty, he said: "Our priority is to find the truth and punish the guilty through due process of law. We will proceed as per law once the CBI report is out. I don't want to jump to any conclusion."
Expressing sadness over the chopper controversy, the defence minister said: "I am sad that in spite of all precautions this has still happened and we will blacklist companies."
Denying any rift among government on the scrapping of chopper deal, Antony said: "There are no differences in government in dealing with the chopper deal issue. The whole government is acting together."
Asked about demands of his resignation by the Bharatiya Janata Party (BJP), Antony said he is getting ready for the parliament session.
A team of CBI and defence ministry officials left for Italy Monday to get more information on the alleged kickbacks in the $750mn (Rs.3,600 crore) chopper deal.
The defence ministry had last week initiated action for cancellation of the chopper contract.
It also issued a formal show-cause notice to AgustaWestland to explain within a week why the contract should not be cancelled.
The matter came to light after Italian agencies arrested Finmeccanica CEO Giuseppe Orsi for suspected corruption to seal the deal.