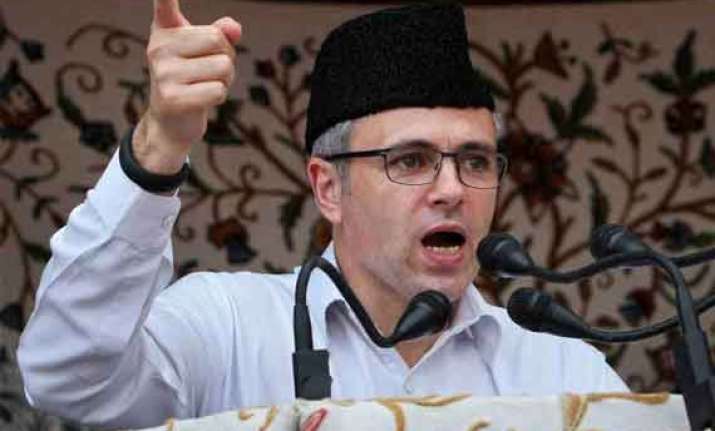 Srinagar: Contending that it was impossible for the BJP government to abrogate Article 370 that gives special status to Jammu and Kashmir, Chief Minister Omar Abdullah today said such confusion was being deliberately created on the issue which would further alienate the people of the state.
"They (BJP government at the centre) cannot abrogate Article 370 till the Constituent Assembly is recalled. The Constituent Assembly approved accession of Jammu and Kashmir to India. If you want to raise the question once again, then you need to bring the Constituent Assembly and then we will talk," Omar told reports here.
The chief minister was speaking as the row over the remarks of Minister of State in the PMO Jitendra Singh that efforts will be made to "convince" the "unconvinced" on abrogation of Article 370 made news.
Omar said the centre should strengthen its relationship with the state, but such a move will further alienate the people of Jammu and Kashmir.
"You want to strengthen the state-centre relationship but this is not the way. This will further widen the gap between the people of the state and the rest of the country which you will understand very soon. I can understand the political compulsion of the BJP, but first focus on other promises. The first attack is on Jammu and Kashmir," he said.