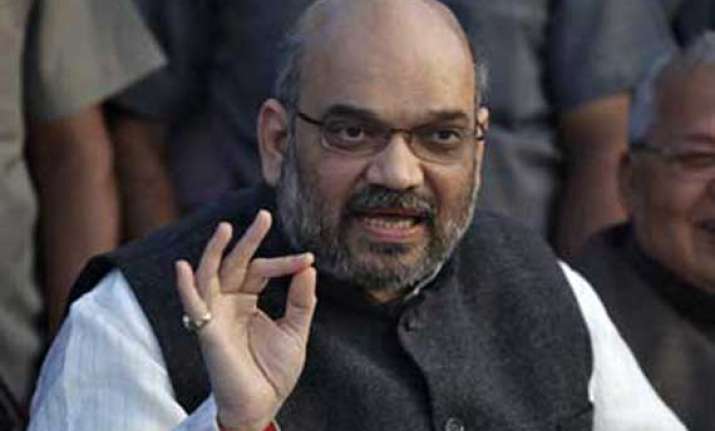 New Delhi: BJP's Uttar Pradesh in-charge Amit Shah today expressed the hope that if the NDA comes to power, its good governance will bring BJP closer to Muslims, who, he said, have maintained a distance from the party.  
"Since BJP came into being, this gap between the Muslim community and the party has been played up. And because of this, there is a gap between the Muslim voters and BJP. But we neither divided the voters between Hindus and Muslims nor we intend to do so in future," he told a TV channel.
"When BJP will come to the Centre, our good governance will prove all our critics wrong and Muslims will come closer to us," he claimed.
Shah maintained that BJP has never discriminated between any religion and considered them equal while implementing policies and programmes.
He exuded confidence that BJP will win over 50 seats in Uttar Pradesh because of a "strong Modi wave" and dismissed the suggestion that BSP will spoil its chances in the elections.