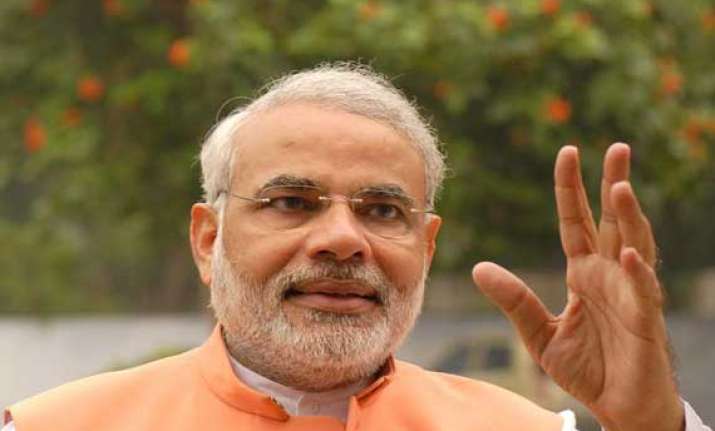 Gandhinagar: Good governance can reduce the pendency of the litigations and provide quality justice to the people, BJP's prime ministerial candidate Narendra Modi said here today.
Speaking at a function organised as a part of Bar Council of India's Golden Jubilee celebrations, Modi said, "If we focus on a policy-driven governance, if there is good governance, pendency of cases will be reduced." "Numerous litigations are filed by people against the government as there is no clear policy on many issues."
Quoting Mahatma Gandhi, he said the justice should reached "unto the last man of the society".  He also said that medium of TV could be used to spread legal awareness. "Why shouldn't we make a programme on legal issues which can be broadcast at least once in a week. If Lok Sabha or Rajya Sabha channels can be run, why not a channel on judiciary," he said.