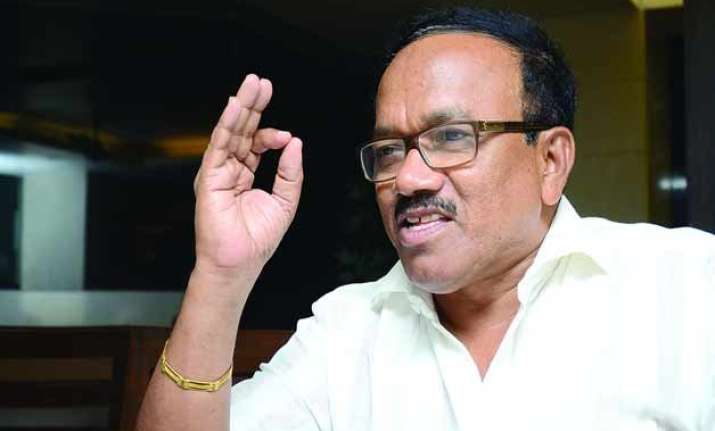 Panaji: Goa chief minister Laxmikant Parsekar on Friday said the government was not in favour of stopping the operations of five existing casinos "in one go".
Addressing a press conference, Parsekar said offshore casinos were generating considerable income for the Goa government but added that no new casinos would be granted permission.
"Their business is going on. They were permitted ... It was because of permissions maybe of the earlier government that they are functioning there. Bucking such a set business may end up in someone going to court," Parsekar said.
Goa has five operational offshore casinos and about 10 five-star hotel operated onshore casinos which attract hundreds of thousands of gamblers to the state annually.
The BJP, which had been opposing casinos for years before the 2012 assembly election, had promised in its election manifesto to do away with the casinos in Mandovi river off Panaji.
However, after coming to power, the party insisted that it would relocate the casinos to deeper seas off Goa after four years by 2016.
Parsekar has claimed on more than one occasion that doing away with casinos may not be such a good idea at all and his BJP-led coalition government was open to renewal of licences. The chief minister however said his government would not allow new casinos in Goa.
"We will not allow news casinos. And those which are there since the Congress regime and from where there is considerable revenue coming in, we will have to think about closing them in one go," Parsekar said.
Meanwhile, the casino lobby issued here has welcomed Parsekar's statement.
Minutes after Parsekar's statement, Shrinivas Nayak, director of Pride Group of Casinos and Hotels and a vocal advocate of the casino lobby in Goa, welcomed the government's stand.
"This will not only provide stability to the industry but also encourage investors for more investments in Goa in tourism and other sectors," Nayak said in a statement issued here.
Goa attracts nearly three million tourists every year, with casinos accounting for a sizeable percentage of the footfalls.