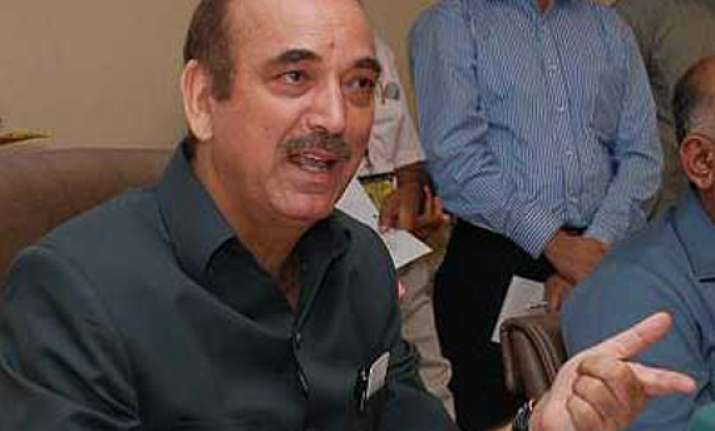 New Delhi, Feb 22: Senior Congress leader and Union Health Minister Ghulam Nabi Azad will be visiting Hyderabad today in the wake of the twin blasts there that left 16 dead.
Azad is the AICC general secretary in-charge for Andhra Pradesh.
Congress President Sonia Gandhi had yesterday expressed anguish and sorrow over the blasts.
16 people were killed and 119 injured, six of them critically, when two powerful near simultaneous blasts ripped through a crowded area close to a cluster of bus stands in Dilsukhnagar area in Hyderabad yesterday.
The blasts triggered by Improvised Explosive Devices (IED) tied to two bicycles took place at two sites 100 metres apart outside a roadside eatery near Konark and Venkatadiri theatres in the area located on the Hyderabad-Vijaywada National Highway in Cyberabad police limits.