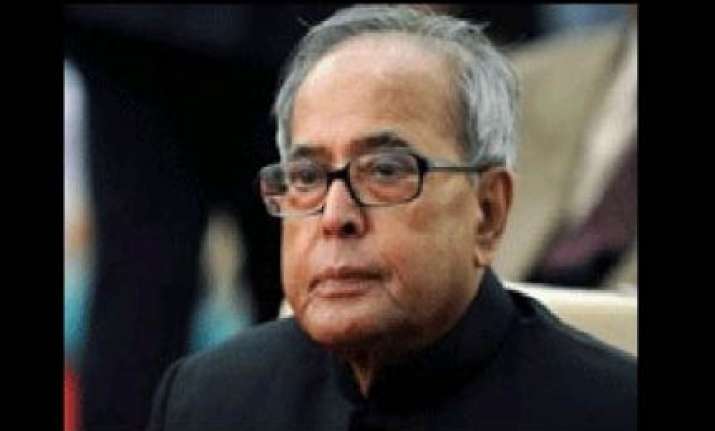 Finance Minister Pranab Mukherjee on Monday  said the the hike in prices of petroleum products will have some inflationary impact in the short-term but price pressures will moderate from the middle of July. 
"There will be some impact (on inflation) in the short- term, but it will be absorbed in the course of time," Finance Minister Pranab Mukherjee told reporters after a meeting with bankers and chief ministers of western and central states. 
 To a query whether increase in inflation would prompt the Reserve Bank to raise policy rates, Mukherjee said this decision (on policy rates) is the prerogative of the central bank, which will consider all factors in its July policy review. 
As inflation is already in double digits, some analysts expect the RBI to tighten monetary policy by raising policy rates. Some others, however, said the RBI may not do so before its quarterly monetary review on July 27 as the system is facing tight cash conditions due to over Rs 1 lakh crore outgo on 3G and broadband spectrum sale and advance tax payment. 
 The finance minister said his economic adviser has told him that there will be 0.9 per cent direct impact on inflation. Besides, there will be cascading effect, he added. 
"Overall inflation pressure, particularly on food inflation, will be moderated from the middle of July and we will have a moderate rate of inflation by end of this year." 
To a query, the Finance Minister said the decision to hike the fuel prices will not have any impact on fiscal deficit as the additional money does not go to the Consolidated Fund of India, but oil marketing companies. 
Mukherjee said the benefits of the government's decision to hike prices of petro products will go to the oil marketing companies (OMCs). 
The government on last Friday hiked prices of petrol by Rs 3.50 a litre and diesel by Rs 2 a litre, raised LPG by Rs 35 a cylinder and kerosene by Rs 3 a litre. 
 "This was basically to bridge the under-recoveries of the OMCs," he said. 
He said the duties hiked on petro products in the Budget would somewhat help him bridge the fiscal deficit. 
"The import duty and Rs 1 per litre excise duty imposed at the time of the Budget has helped me little bit to bridge the fiscal deficit," he said.
The  Centre has projected to cut its fiscal deficit to 5.5 per cent of GDP this fiscal from over 6.6 per cent during 2009-10. 
Over Rs 1 lakh crore garnered from spectrum sale for high speed mobile and broadband services against the projected Rs 35,000 crore would alone help the government to cut fiscal deficit by almost one percentage points from estimated figures. 
To a question whether the income from 3G spectrum auction would lead to cut in the Centre's borrowings, he indicated that borrowing plans would remain intact. 
"Our borrowings stand at over Rs 4.5 lakh crore (this fiscal)," he said. PTI