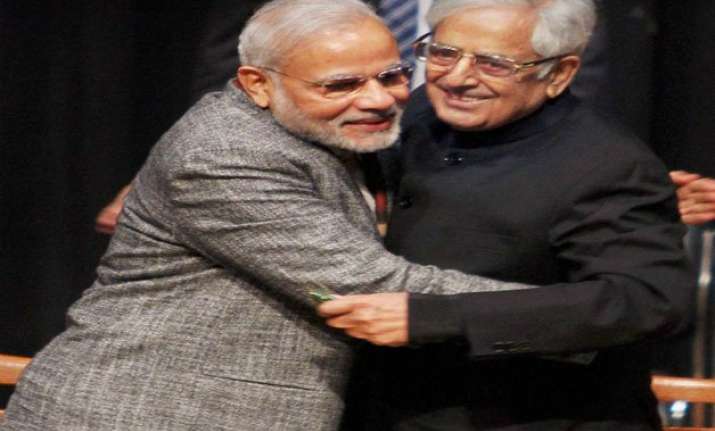 Nagrota:National Conference (NC) has said that in the first month of the PDP-BJP government, the coalition partners played to their galleries by raking up "contentious" issues instead of setting the agenda for development.
"The first month of PDP-BJP government had been full of contradictions with the coalition partners playing to their galleries by raking up contentious issues instead of setting the agenda for development," NC's provincial president Devender Singh Rana said yesterday.
Rana, while addressing a public meeting in Dhanu Panchayat of Nagrota, said that BJP, which accused the previous governments of misgovernance, seemed to have lost the direction after getting into power.
"For the past 60 years, BJP had been blaming the successive governments of misgovernance and not meeting the aspirations of the people.
"Now the BJP leaders should right the wrongs. The opportunity is also a litmus test for them. Now that BJP has come to power, it should pass the public scrutiny in terms of what it had been claiming," he said.
Rana also referred to the grim situation caused by recent rains, landslides and flash floods and called for devising a contingency plan to meet any eventuality in near future, especially the monsoon season.
He conveyed his condolences to the bereaved families who lost their dear ones in Dessa in Doda and Laden in Budgam, and sought immediate compensation for them.