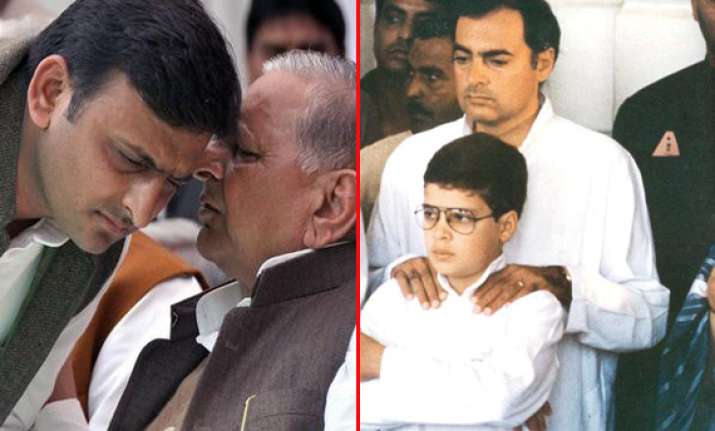 New Delhi: Dynastic politics is becoming more the norm than exceptions in the corridors of Indian polity.
Indian politics has witnessed a large number of politicians who have reposed faith more in their offsprings than second-rung leaders while choosing their successors. 
Some father-son duos have created a durable buzz in Indian politics whereas some were not lucky enough to create a niche among the public.
Let's have a look at some famous father and son pairs.