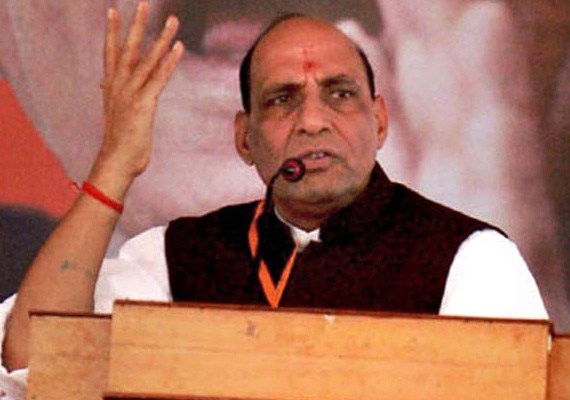 New Delhi, July 29: The Bharatiya Janata Party (BJP) Sunday demanded that the process for formation of Telangana should be expedited.
"We support the Telangana cause. The BJP is committed to form the state. Government should grant it immediately," party chief
Rajnath Singh
told reporters after attending the BJP's Scheduled Castes Morcha's national executive meeting here.
He also said that if the state was not formed now, the BJP would ensure its formation when it comes to power.
The BJP has been vocally supporting formation of Telangana, saying it would support the bill for carving a separate state out of Andhra Pradesh, whenever the government brings it in parliament.
The party has also been slamming the Congress-led central government for delaying the matter.
While there are strong indications that the government may go ahead with formation of Telangana, no formal announcement has been made so far.
A Congress core group meeting on the issue Friday ended without a decision.
Congress leaders from Andhra Pradesh who do not wish to see the state bifurcated also met Prime Minister Manmohan Singh Saturday and asked him to shelve the proposal for the creation of Telangana.