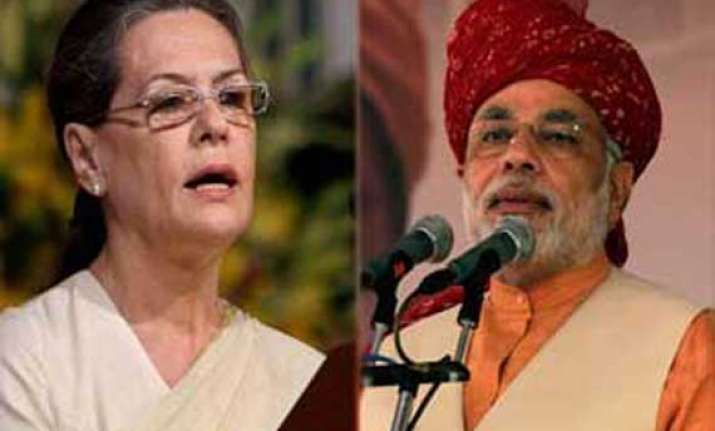 New Delhi: Various exit polls Monday largely predicted BJP-led National Democratic Alliance coming to power in the Lok Sabha elections but varied in the margin of its lead over the Congress-led United Progressive Alliance.
Some of them also predicted the Bharatiya Janata Party reaching its highest-ever tally and the Congress reaching its lowest-ever numbers.
Here are predictions of various exit polls.
CNN-IBN-CSDS-Lokniti: NDA 270-282, UPA 92-102; BJP 230-242, Congress 72-82
India Today-CICERO: NDA 272 (plus/minus 11), UPA 115 (plus/minus five), Others 156 (plus/minus six)
India TV-CVoter: NDA 289, UPA 101, Aam Aadmi Party (AAP) 5 , Others 148.
ORG-TimesNow poll: NDA 249 seats, UPA 148 seats and others 146 seats.
ABP News: NDA 281, UPA 97, AAP 4, Others 161
Today's Chanakya: NDA 340 (plus/minus 14), BJP (291 plus/minus14); UPA (70 plus/minus nine), Congress (57 plus/minus nine); Others (133 plus/minus 11).