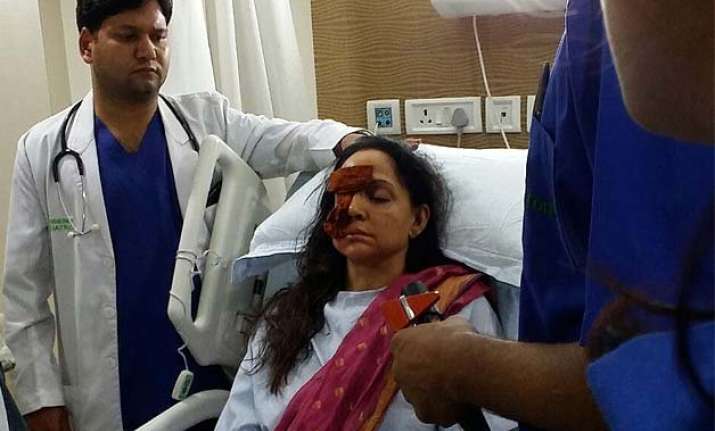 New Delhi: BJP MP   Hema Malini, survived a freak accident Thursday night  on  Agra –Jaipur Highway. Her Mercedes car rammed into an Alto car while she was on her way back from Mehandipur Balaji Temple.
Hema Malini suffered a cut near an eyebrow, some problem in nasal bone, injury on forehead. She was treated in the Fortis Hospital in Jaipur and after the surgery she is recuperating in the hospital.
"She is fine and conscious. She is on liquid diet now," said Prateem Tamboli of Fortis Escorts Hospital where she was admitted after the Thursday night accident.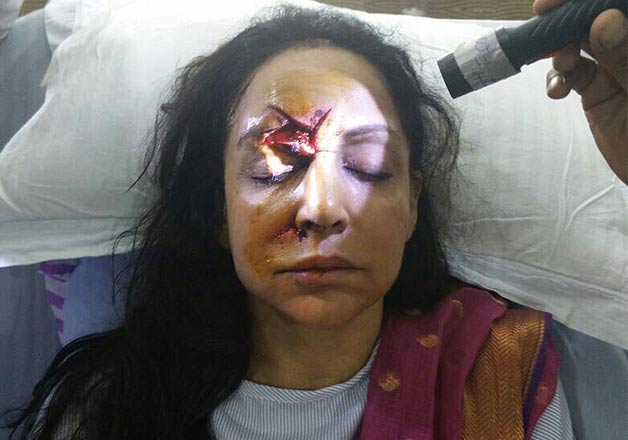 "She is presently under our post operative intensive care unit," a hospital statement said. If her health continues to show improvement, she may be discharged on Friday, Tamboli said.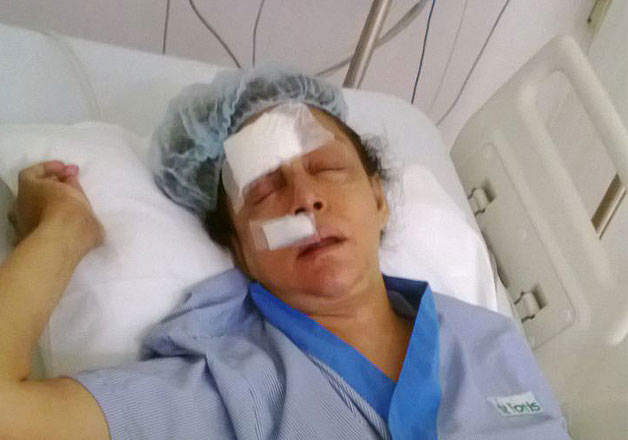 The Fortis Hospital said Hema Malini, after she was brought at around 9.35 p.m., underwent urgent detailed investigations, including X-Ray and CT scan.
"It was confirmed she had laceration in paranasal area and on the forehead near the right eyebrow," a hospital statement said.
"A surgery of debridement and repair of lacerated wounds surgery was done post midnight. The two-hour surgery was done under general anaesthesia."