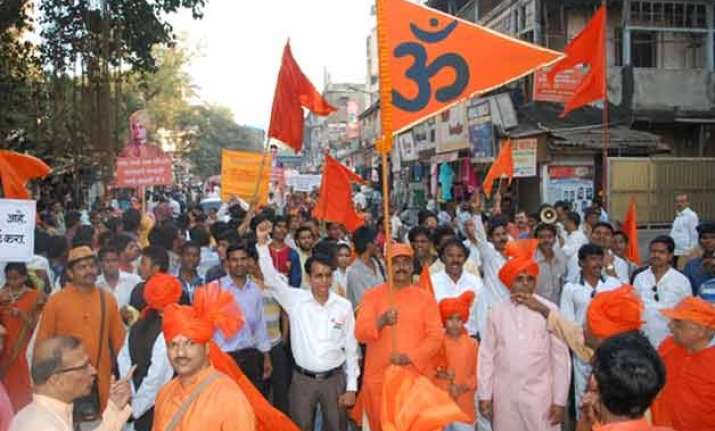 Jalandhar: Sparking a controversy, a Hindu outfit on Wednesday urged Delhi Chief Minister Arvind Kejriwal to evict "Bangladeshi infiltrators" from the national capital in order to save electricity and water which they were "illegally using".
Akhil Bharatiya Hindu Mahasabha's national spokesperson Jangbahadur Kshatriya said, "Arvind Kejriwal is working to fulfil the promises made to the citizens of Delhi. However, if the Bangladeshi infiltrators are asked to move out, then the government will be able to fulfil its promises more easily."
"At present, 30 lakh Bangladeshi infiltrators are residing in Delhi. They are illegally making use of the city's land, water and electricity. If these people are asked to move out, then water and electricity being used by them will be saved," he said in the letter.