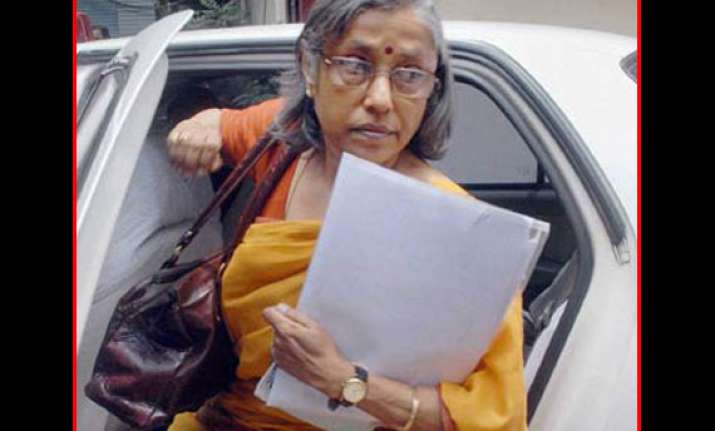 Kolkata, May 25: West Bengal State Election Commissioner Mira Pandey has claimed to have received three threatening letters, following which state Home Secretary said the government would inquire into the matter.
"I received a letter from her (State Election Commissioner) which seeks to draw state government's attention to her receiving three letters which contain allegations against her and threats," state Home Secretary Basudeb Banerjee told PTI today.
Banerjee said the state government would inquire into the matter.
Asked if the Commissioner had sought further protection in view of the letters she had received, the Home Secretary said "security is tight for her and we will look into it".
Even as the Election Commissioner herself and Commission Secretary Tapas Roy were not available for comment, Commission sources said that the letters were "threatening in nature" to Mira Pandey "presumably for her stand on the holding of panchayat elections in the state".
"The Commissioner sought to ignore, but later preferred to write to the state Home Secretary when she received the third such threatening letter," sources said.
State Panchayat Minister Subrata Mukherjee said that the state home department was looking into the matter.
"I read in the newspapers about it and state home department has been looking into the matter", he added.