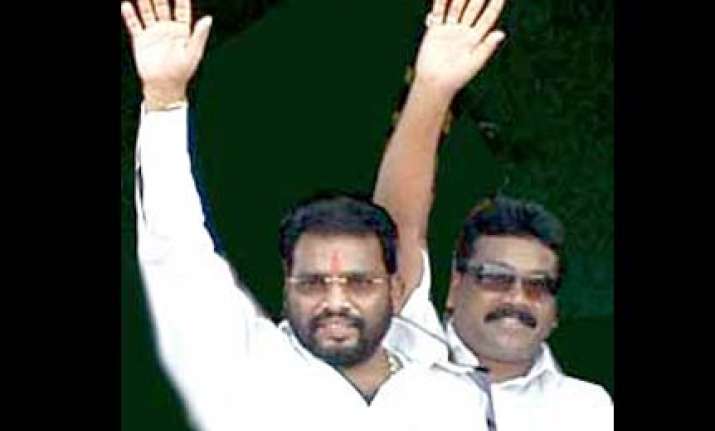 Former minister Enos Ekka, who is in judicial custody for a disproportionate assets case, on Tuesday filed his nomination papers from two seats for the coming Jharkhand assembly polls and declared owning property worth over Rs 1.19 crore.
Ekka, who heads the Jharkhand Party (Ekka), filed his papers from Simdega and Kolibera, both reserved for tribals. The two constituencies will go to polls in the fourth phase slated for December 12.
He declared his movable and unmovable assets totalling over Rs 1.19 crore in his affidavit appended with the papers, according to election office sources.
Ekka along with another former minister Harinarayan Rai is in judicial custody in connection with DA cases at the special vigilance court with the charge that they had multiplied their wealth during their ministerial terms.
Rai also has filed nominations as an independent from Jarmundi seat, which goes for the third phase polling on December 8.
The two, who had won as independents in 2005 elections, were ministers in Arjun Munda, Madhu Koda and Shibu Soren governments since then.
The state is going for a 5-phase polls beginning on November 25. PTI