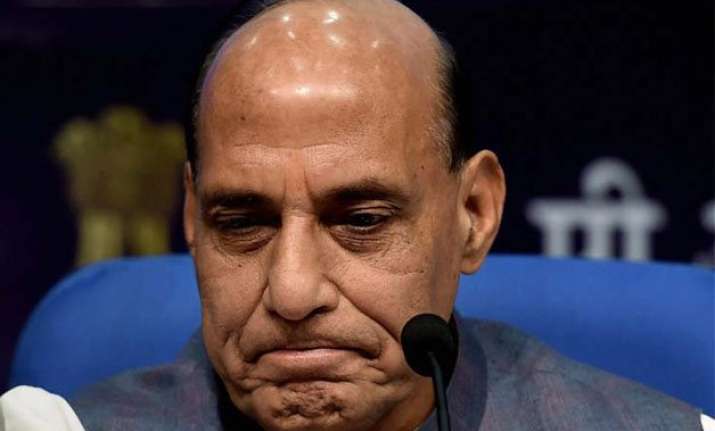 Raipur:  Efforts are on for a consensus among political parties to pass the land acquisition bill in Parliament's next session, Home Minister Rajnath Singh said today.
"Our efforts are on for a consensus. We will try to pass the bill in next session of Parliament," he said at a press conference here.
The Home Minister was replying to a question on why the government is forced to promulgate the land acquisition ordinance for the third time.
Earlier in the day, the Union Cabinet has decided to re-promulgate the land ordinance as the government has not
been able to gather the numbers in Rajya Sabha to pass the bill in the Upper House.
Congress and other major political parties are steadfastly against the bill which, them claim, was against the interests of farmers.
The land ordinance was promulgated for the first time in December last year to amend the Right to Fair Compensation and Transparency in Land Acquisition, Rehabilitation and Resettlement Act, 2013.
The Ordinance was replaced by a Bill. Despite being passed in Lok Sabha with 10 official amendments, the government has not taken it to Rajya Sabha as it lacks numbers there.