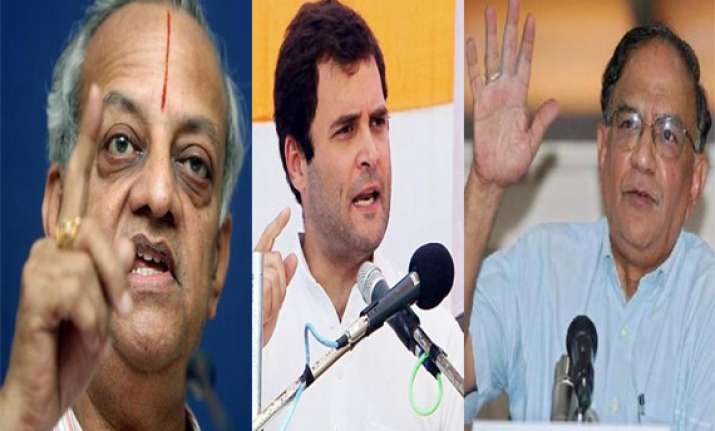 New Delhi: Former election commissioners N. Gopalaswami nd T S Krishnamurthy have said that the Election Commission should issue a show cause notice to Congress vice president Rahul Gandhi for his remarks about Pakistan's spy agency ISI trying to woo Muslim youths after Muzaffarnagar riots.
The Election Commission will take a call on Wednesday on a complaint filed by the BJP against the Congress scion. 
N.Gopalaswami said: "I presume that there is a prima facie case to ask for his explanation on the matter. His clarification may or may not stick and that is for the Commission to decide."
Gopalswami  was CEC from 2006 to 2009. He declined to say whether Rahul's comments violated the moral code of conduct, saying that such a call was the prerogative of the EC.
T S Krishnamurthy said: "There is not much strength in BJP's argument against the riots comment, but the EC can certainly ask him (Rahul) for an explanation regarding his ISI statement."
The BJP had lodged a complaint against Rahul Gandhi accusing him of "inciting riotous behaviour" through his speeches in Indore and Churu in Rajashtan and sought action for violating the Model Code of Conduct. 
On October 24, Rahul Gandhi, while addressing a rally at Indore, had said, some Muslim youths in Muzzafarnagar were now being wooed by ISI. This comment triggered an uproar with his political rivals and even friendly parties criticised him for his remark.  
At another rally in Churu, Rajasthan, Rahul Gandhi had accused BJP of inciting riots in Muzaffarnagar, Gujarat and Kashmir.
Krishnamurthy was CEC from 2004 to 2005.