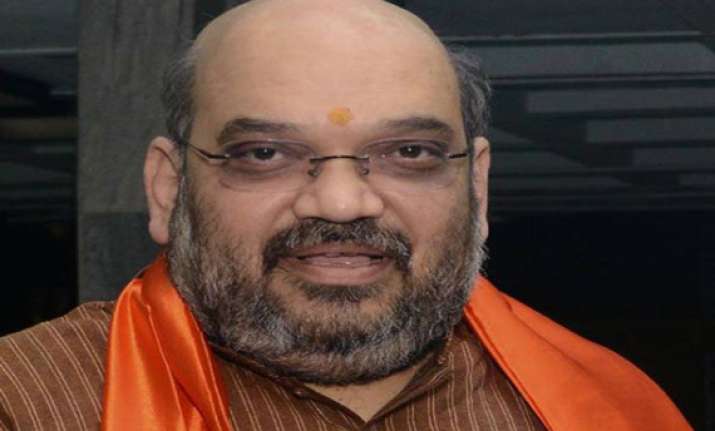 New Delhi: Taking cognisance of BJP leader Amit Shah's controversial remarks calling Azamgarh "a base of terrorists", the Election Commission today said it has sought a detailed report and a CD of his statement.
The EC said it will take any further action after examining the CD and the report to be provided by the district poll authorities.
Asked whether the poll body has taken cognisance of Narendra Modi's alleged "derogatory" remarks made at an election rally in Domariyaganj in UP today, Deputy EC Vinod Zutshi said the poll body has a system of collecting information from concerned authorities.
"After gettingt the report from the district election officer, we will examine it," he said.
Shah, who is a close aide on Narendra Modi and BJP's in-charge for Uttar Pradesh, had on Sunday said that Azamgarh has turned into a base of terrorists as there is no fear of the state government, which is advocating their release. He also said that accused in Gujarat bomb blast cases were from Azamgarh.