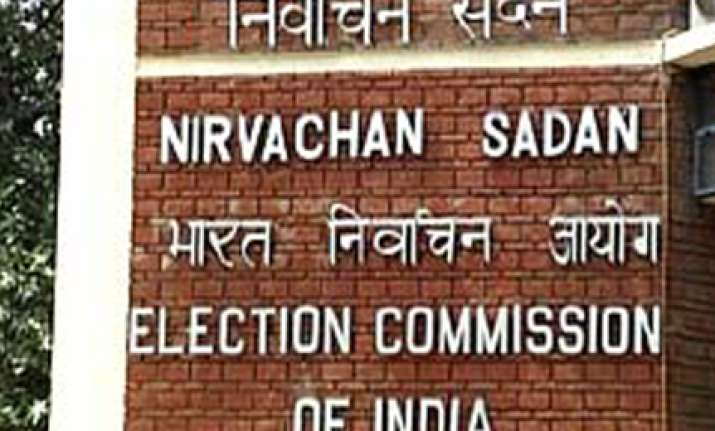 The Election Commission has directed the Observer/Returning Officer to ensure that the results of table-wise - round-wise counting of votes are immediately displayed prominently on a notice board inside the counting center and announced through public address system.
Polling was held for all the 90 assembly seats in Haryana on Oct 13 and votes will be counted on October 22.
Chief Electoral Officer, Haryana, Sajjan Singh said in Chandigarh that  after the counting was completed and the Returning Officer had compiled the final result sheet, the Observer would tally the figures of votes obtained by the candidates with the details of round-wise breakup kept by him in his folder and allow the result to be declared only when the figures tally with each other.
 He said that the Returning Officer (RO) would fax round-wise data to the Chief Electoral Officer (CEO). Wherever hot lines are available with the CEO, these would be utilized to orally confirm the contents of the fax message.
The CEO would set up adequate number of fax lines with hunting line facility to receive the faxes.
 As soon as the result is declared, the data as contained in Form 21, which is handed over to the winning candidate, would be handed over to the Observer as prescribed by the Election Commission for immediate communication to the Commission, he said, according to an official release here today.
 Sajjan Singh said that the progress of every round of counting of Assembly constituencies would be announced as soon as each round is complete over the public address system, preferably from a centralized location where the public announcement booth is located.
 The public announcements could be repeated at suitable intervals for the knowledge of the public that gather in good number outside the Counting Centres, he added.
He said that soon after the counting was finished, the fully reconciled counting data would be tabulated and checked thoroughly before the result was formally declared. PTI