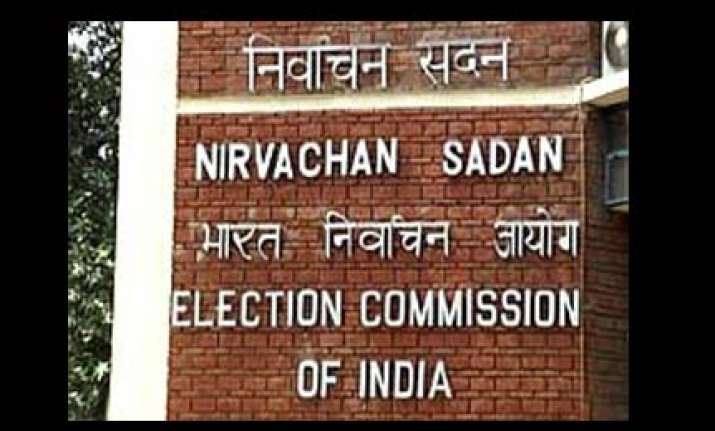 Patna/New Delhi, Oct 22: The Election Commission has asked the Congress party to "authenticate" the veracity of Rs 12.5 lakh cash being carried by a party MP, who was intercepted by the Income Tax department at Patna airport on October 13.
The I-T department's Air Intelligence Unit (AIU) had intercepted and questioned R C Khuntia, Congress Rajya Sabha member from Orissa, just before he was scheduled to take a flight to Delhi with the cash.
He was allowed to take the flight after he told the tax sleuths that he was carrying the money as part of 'party fund' from Patna to New Delhi and he produced a letter purportedly written by party Treasurer Motilal Vora giving him the authority to take the cash.
"Kindly authenticate within seven days of receipt of this letter, the genuineness of the letter of the Treasurer, AICC and also give relevant details, like the total party funds carried by Shri Khuntia, from party account, the date of withdrawal of the amount from party account, the amount spent in Bihar elections, the names of officials of party or candidates to whom such amount was disbursed and its purpose," the EC's October 20 letter to the Congress Treasurer said.
"It has been reported by the Income Tax department that Shri R C Khuntia, MP, Secretary AICC, was found carrying cash of Rs 12.50 lakhs at Patna airport while travelling from Patna to Delhi on October 13, 2010.
"On being confronted, Shri Khuntia produced a letter (undated) on AICC letter head signed by Treasurer Motilal Vora, certifying that Shri Khuntia 'is carrying party funds to Bihar Pradesh Congress Committee for organisational work (copy enclosed). The letter addressed to whom so ever it may concern' is very general in nature and does not mention any amount, date, source or its payee," it said.
It is needless to point out that any fund provided by the party to its candidates are required to be reflected by them in their day-to-day accounts of election expenditure and the parties are also required to maintain and produce the accounts after the election before the Commission, the letter added.
The I-T department had set up the AIU at the behest of the Election Commission which had asked the Finance Ministry to deploy the sleuths to check and curb illegal use of money in the six-phased Bihar polls, which began yesterday.
'Party funds' are recognised as legal money under the Income Tax Act.
The EC has recently activated a Election Expenditure Monitoring (EEM) cell to curb the use of illegal money and almost 150 I-T and Customs officials have been designated as election expenditure observers for Bihar.
According to EC guidelines, a candidate can spend a maximum of Rs 10 lakh for Assembly polls and Rs 25 lakh for Parliamentary polls.
Illegal gratification and bribe in terms of cash or any other medium like cash coupons are punishable under various provisions of the the IPC and the Representation of Peoples Act. PTI