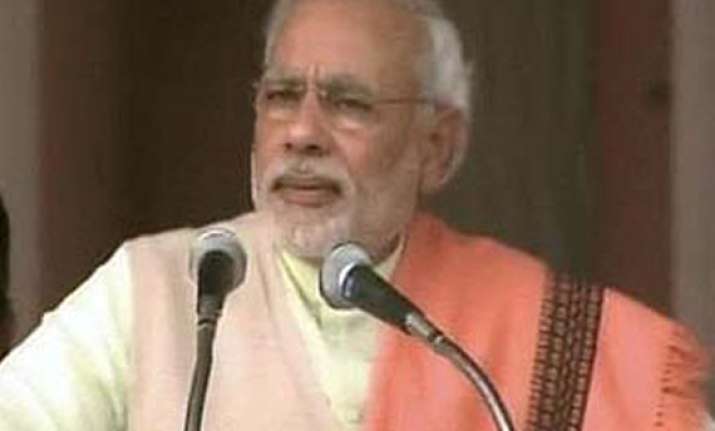 Gumla (Jharkhand): Narendra Modi today appealed to Maoists to abjure violence and said it was his dream to see a pen or a plough in the hands of the youths in their ranks and not guns.
"Mahatma Gandhiji gave us the message of non-violence. I appeal to the youths who are holding guns to shun violence," he told a poll rally held here in the midst of a Maoist shutdown across Jharkhand.
Congratulating the large turnout, Modi said it showed that the people had also rejected the Maoist ideology.
"Despite the bandh and threat of guns, you (people) turned up in large numbers to this meeting.