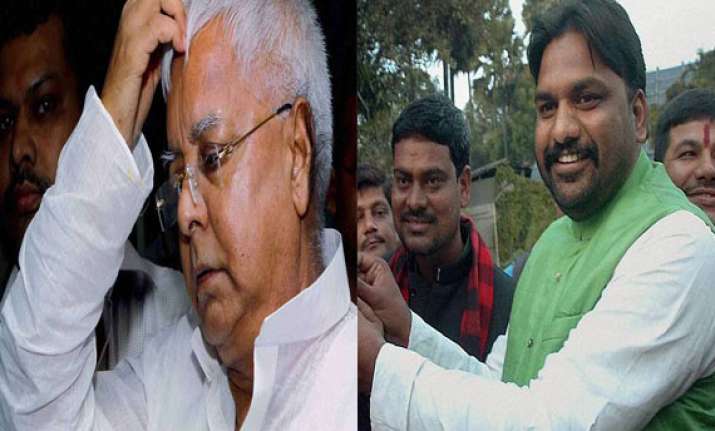 Patna: High drama unfolded in the RJD today with 13 of the 22 party MLAs in Bihar announcing they have quit the party in a jolt to Lalu Prasad but six of them later claimed they are not part of the breakaway faction.
The MLAs who split the RJD in a dramatic development ahead of Lok Sabha polls pledged support to the Nitish Kumar government.
In a letter to Assembly Speaker Uday Narayan Chaudhary bearing their signatures, the 13 RJD MLAs--five of whom are Muslims--informed him that they were quitting the party.
"In accordance with the request of the 13 MLAs as per an interim arrangement they have been given permission to sit as a separate group," an Assembly notification said.
The RJD MLAs whose signatures were appended on the letter were Samrat Chaudhary, Raghvendra Pratap Singh, Durga Prasad Singh, Lalit Yadav, Anirudh Kumar, Jeetendra Rai, Akhtar-ul-Islam Sahin, Akhtar-ul-Iman, Abdul Gafoor, Faiyazz, Javed Iqbal Ansari, Ram Lakhan Ram Raman and Chandrasekhar.
Shortly after the revolt, the six MLAs who denied they have left the party, told reporters that they did not consciously sign any letter for walking out of RJD and forming a separate group. RJD Legislature party leader Abdul Bari Siddiqui was also present at the media interaction.
Gafoor claimed that the signature of MLAs were taken for different purposes like raising a matter for call attention motion during the Assembly session.
"I did not sign any letter consciously to leave RJD ... A fraud has been committed on me," Gafoor said.