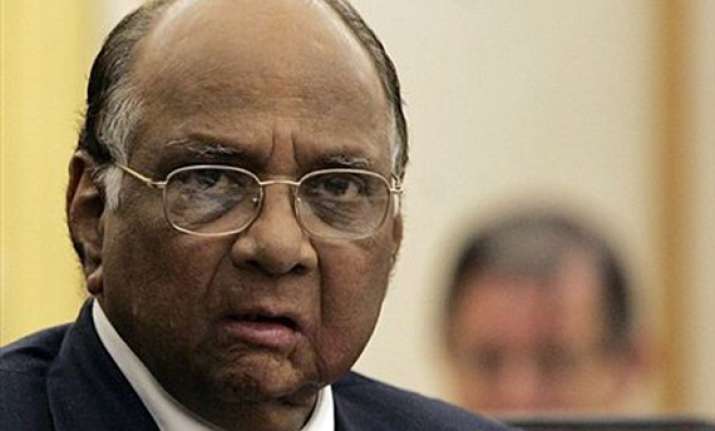 Mumbai, Jun 10: Hitting back at Team Anna for levelling corruption charges against Prime Minister Manmohan Singh and 14 other cabinet ministers, including himself, NCP chief Sharad Pawar today challenged it to prosecute him.  
"File an FIR against Sharad Pawar... prosecute me. You believe in the judicial system, no? Then drag me to court," Pawar said in an interview to Marathi news channel IBN Lokmat.  
On Team Anna's demand for a probe into the charges against the ministers by a Special Investigative Team comprising three retired judges, Pawar said having a probe committee will cause delay. "File an FIR against me," he said.  
The decision on wheat import, which Team Anna is alluding to, was taken by the cabinet, Pawar said. The cabinet felt that as it was a question of foodgrains, it should be purchased irrespective of the price prevailing then, he said.  
"It is unfortunate that allegations are being made against a good person like the Prime Minister," Pawar said.  Pawar, however, admitted the UPA government "fell short" while taking decisions on issues like price rise.  
"When Vajpayee was the PM, the cabinet decided to keep (fuel) prices low or high as per international rates prevailing at the time. However, that policy was reversed by the UPA regime. A person like myself said at that time that if it was not rectified, we will face the ire of the people," he said.
"These are ill effects of decisions not taken at the appopriate time," he said.
In Greece, which faced a severe economic crisis, the leadership there did not show the courage to take bitter decisions fearing public wrath, Pawar said.