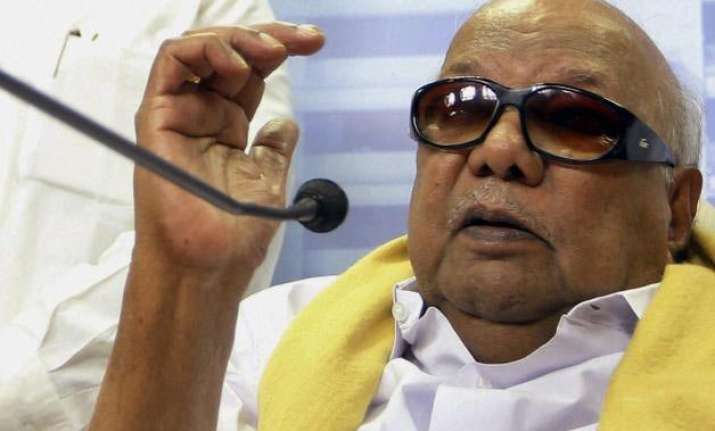 Chennai:  Exerting pressure on the Congress Government in Karnataka, DMK today said it should immediately file an appeal against AIADMK supremo Jayalalithaa's acquittal in the wealth case as it "has a duty to uphold justice".
Party chief M Karunanidhi said the Karnataka Government had a "duty to uphold justice" as it enjoyed the "primary right" to file an appeal in the case by virtue of being the sole prosecuting agency.
"But it is being said there are attempts to divert them (Karnataka). Not allowing space to any such efforts, realising the importance of justice, Karnataka Government should immediately file an appeal in the Supreme Court," he said.
In a statement here, he urged the Karnataka Government to issue a notification in this regard.
Jayalalithaa was acquitted by the Karnataka High Court on May 11 in the Rs 66.65 crore disproportionate wealth case while setting aside her conviction by the trial court.
Several parties, including DMK and Congress, in Tamil Nadu have been demanding that Karnataka file an appeal challenging the single judge's order.
Taking a swipe at BJP for its leaders ranging from Prime Minister Narendra Modi to state leaders greeting Jayalalithaa, Karunanidhi said it was their party colleague Subramanian Swamy who is the original complainant in the case.
"If the BJP leaders are greeting (Jayalalithaa) on being acquitted, one can only wonder what this new confusion is," he said recalling the criticism by the party's state unit against her and the AIADMK Government.
The DMK chief however clarified that it was not his intention to see his arch rival being lodged in prison, and that he did not carry any political vendetta, but that only wanted "justice to be delivered".