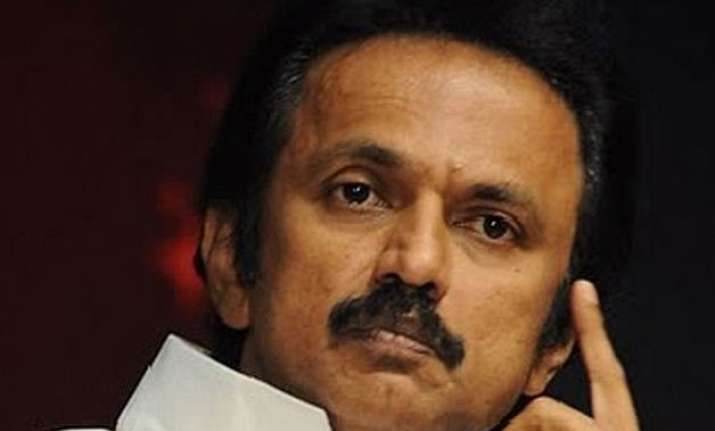 Chennai:   DMK treasurer M K Stalin has accused the AIADMK regime in Tamil Nadu of "failing" to protect the interests of the Scheduled Castes. 
"AIADMK government is ineffective and has failed to protect the interests of the Scheduled Castes and has done nothing for their upliftment and protection," he said in a Facebook post.
He referred to a reported claim of Chairman, National Commission for Scheduled Castes, P L Punia, that Tamil Nadu had spent only two per cent of the funds allotted for welfare programmes of Scheduled Castes.
"I appeal to the state government to use the funds allocated to Scheduled Castes for their benefit and take steps to ensure their welfare and security," Stalin said in the Facebook post yesterday.
"Tamil Nadu is in the top five in the country for cases of atrocities perpetrated against members of Scheduled Castes," he quoted Punia as saying who visited the State recently.
The Commission chief had also reportedly said that in the last five years, 6,074 cases were filed under Prevention of Atrocities against SC/ST Act, the DMK leader said.  
Stalin claimed Punia had also expressed displeasure over the "state-level Supervisory Council (for welfare of SCs) headed by the Chief Minister had not met after 2013."