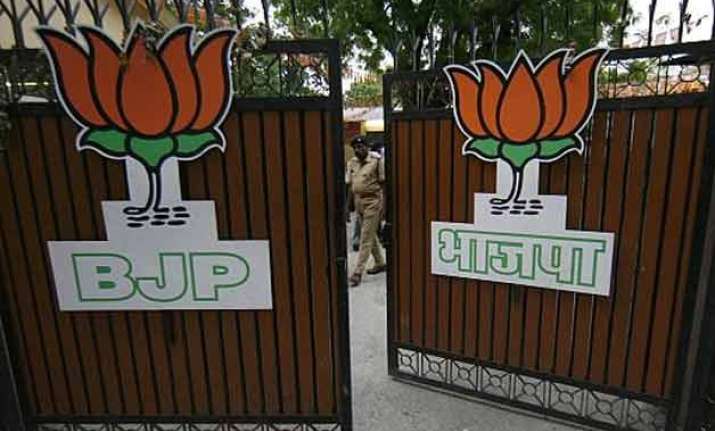 New Delhi: In an embarrassment to the ruling BJP, several discrepancies have emerged in the party's donation list for 2013-14 submitted to the Election Commission.  
According to Association for Democratic Reforms (ADR),  the contribution list for 2013-14 submitted by the party to the Election Commission shows that separate transactions with the same cheque numbers in addition to  anonymous contributions amounting to over Rs 4 lakh was accepted by the party.
The ADR, which analyzed the report, stated that three transactions have the same cheque or demand draft (DD) number.
A report published in Times of India says  that A to Z Online Services (Address: Tech Park on Tower E, Airport Road, Yerwada in Pune) donated Rs 84 lakh through cheque or DD having number '957'. This matches the cheque or DD number used by Jumana Goolam Vahanvati (Address: 21, Buckley Court, Nathalal Parekh Marg, Colaba in Mumbai) who donated Rs 20 lakh.
Likewise, Ravi Developers contributed Rs 7.5 lakh and Ravi Developments also gave the same amount using a common cheque number 793956. The list also shows that Parveen Kumar made a donation of Rs 5 lakh in two transactions using same cheque number 826592.
A total of 704 donations from corporate/business sectors amounting to Rs 157.84 crore were made to BJP during 2013-14.
The top three corporate donors to the BJP are: Bharti Group's Satya Electoral Trust which donated Rs 41.37 crore from three donations; Sterlite Industries India Ltd donated Rs 15 crore from four donations and Cairn India which donated Rs 7.50 crores from two donations.
Interestingly, these three corporate houses had not made any contribution to the BJP in previous year.
Moreover, 92 per cent of donations above Rs 20,000 came ahead of the 2014 Lok Sabha polls.
Only 8 per cent donations above Rs 20,000 were made by individuals. It includes nearly 772 names donating Rs 12.99 crores.
The ADR also claimed that donations of the BJP, Congress, NCP and CPI during 2013-14 show an increase of 158 per cent from the previous financial year.
The total donations of BJP in the same time period registered a 105 per cent increase.
The declaration by BJP amounts to 69 per cent of the total donations declared by all the national parties together.
On an average, the saffron outfit received Rs 13.19 lakh from each donor. The Congress and NCP received Rs 11.70 lakh and Rs 1 crore from its each donor, respectively. The CPI received Rs 3.23 lakh whereas CPM got Rs 4.03 lakh per donor.
The report by the BJP was submitted on December 20, 2014, almost two months after the October 31 deadline.