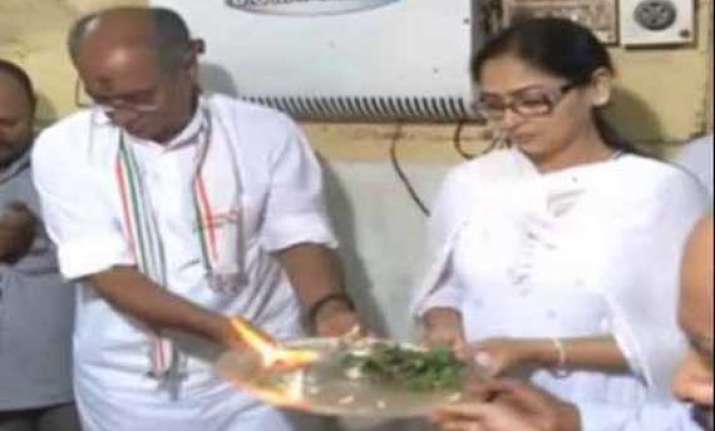 New Delhi: Senior Congress leader Digvijay Singh, who stunned everyone by acknowledging his relationship with Amrita Rai on Twitter, may marry the TV anchor.
In a tweet on June 21, Rubina Sharma Singh, the chhoti rani of Raghogarh fort and wife of Laxman Singh, posted: " Wedding bells soon to ring in the family! Exciting times."
But hours later Rubina cryptically posted: " Uff..... there are other family members you know!"
Earlier, Digvijaya had announced his decision to marry Amrita, more than a year after his wife died at a Delhi hospital in February last year.
The senior Congress leader had acknowledged his relationship on April 30 after his and Amrita's photos found their way on the Internet.
The Congress general secretary had also met his spiritual guru Shankaracharya Swami Shree Swaroopananda Saraswati ji to seek blessings for his second marriage.
Rubina shares a testy relationship with her brother- inlaw Digvijaya Singh. Digvijaya's acceptance of his relationship with Amrita had resulted in Rubina lashing out at her brother- in- law's for previously opposing her marriage with Laxman Singh in 2002.
Rubina had claimed that Digvijaya was against her marriage with Laxman as she was not a Rajput and there was a 13- year gap between them.
On April 30, Singh acknowledged his relationship with Rai on Twitter after intimate photographs of the two appeared on the social networking site.
He said he plans to wed Rai soon.