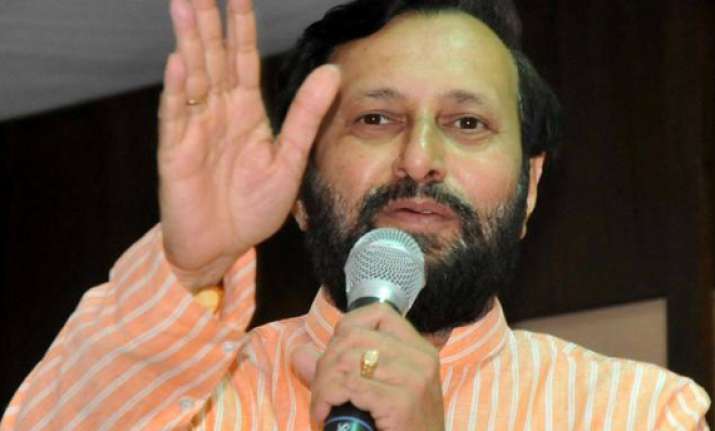 New Delhi, Jan 17: Terming as "anti-people" the decision of the government to allow oil marketing companies to hike diesel rates, BJP today said it will have a cascading effect on prices and sought its rollback.  
The opposition party also termed the raising of cap on LPG cylinders from six to nine as a "farce" and demanded an end to the rationing of gas cylinders.
"We criticise and condemn the decision because it will have a cascading effect on prices. This is an anti-people decision and that is why condemn it," BJP Spokesperson Prakash Javadekar told reporters here.
BJP remained evasive on the question whether it favoured deregulation of diesel prices, as it had mooted such a proposal during the NDA regime.
Justifying the step at the time, he said, the party had then addressed a gamut of issues and controlled prices before initiating the step when international prices of crude oil was 30 USD per barrel and said the same yardstick cannot apply now.
The party said the government's decision to increase diesel prices now was "atrocious" and a step "in disguise".  "There is no relief. This is an attempt to hike the rates through the backdoor," he said.
It also demanded that the government must tell the real under-recoveries and bring necessary reforms in the oil sector before taking such a step and said the present under-recovery figures were "half-true and half-false".
Demanding a new Hydrocarbon Pricing Policy, BJP said the taxes on petroleum products are the highest in India and the government by burdening the petroleum sector with heavy taxes will earn Rs two lakh crore from it.
"This is very high. How much pressure will you impose on one sector," he said, adding that the figures of under-recoveries were disputable.