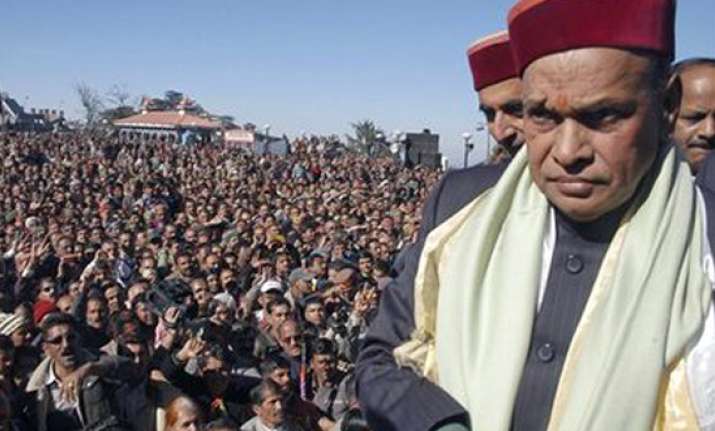 Hamirpur (HP), Feb 19: Former Himachal Pradesh chief minister Prem Kumar Dhumal today demanded a judicial enquiry by a sitting High Court judge into "so called" phone tapping during the BJP regime,raked up by present Congress government.
A committee found over 1,000 phones of politicians, bureaucrats and journalists were tapped during previous Dhumal-led BJP government in the state, Chief Minister Virbhadra Singh had said yesterday.
He had alleged that the tapping could not have taken place without the knowledge of the then chief minister Prem Kumar Dhumal, who was also the Home minister. 
Dhumal asked Chief Minister Virbhadra Singh to make public the names of the persons whose phones have been tapped and alleged that the Congress government was trying to side track the issue by withholding the names to keep the pot boiling.  
He demanded immediate release of the list of the persons whose names figured in the "so called" tapped list.  "Why Virbhadra Singh did not react when mine and phones of other BJP leaders were tapped during his regime?" Dhumal said.  
The former CM said phone tapping was the prerogative of the police to keep tabs on activities of anti-national and anti-social and elements under the Telegraph Act of 1885.  
The Congress party had been raising this issue since 2010 and had even written a letter to the then President of India requesting her to order an enquiry into the matter as the Department of Telegraph was under the central government, he said.