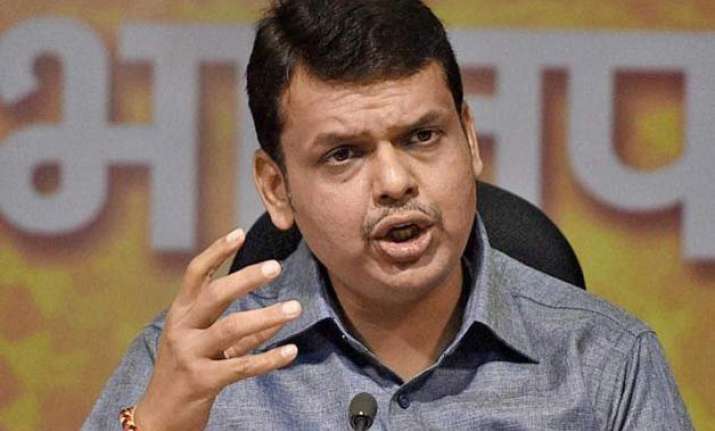 Describing the maiden budget of the new BJP-led government in Maharashtra as "daring", Chief Minister Devendra Fadnavis said it will boost rural infrastructure in the state.
"Finance Minister Sudhir Mungantiwar has provided enough funds for rural infrastructure, specially roads," the CM said on Wednesday.
"This is a daring budget. We have significantly increased allocation for essential schemes, compared to what was done during the earlier (Congress-NCP) regime," Fadnavis said.
"We were handed an economy in crisis. This budget has taken a quantum jump in capital expenditure. We will try to take the expenditure to Rs 40000 crore. This will help boost the state economy and turn it around," he added.
50% of the state populace is under 25 years age and the skill development scheme will provide relief to a big section of society, he said.
The budget will provide relief to the common man. We not only made a poll promise but have given a date - August 1 - to scrap local body tax (LBT), he said.
The government will get around Rs 4000-5000 crore from premium charged on additional floor space index availed by developers for construction, Fadnavis said.
After LBT is scrapped on August 1, we will ensure that there won't be double taxation in Mumbai, he said.
On the over Rs 3 lakh crore debt burden under which the state is reeling, the chief minister said, "Now the loans taken will be deployed (used) properly."
Asked about a message being circulated on social media that the small vehicles will be exempt from toll, Fadnavis said, "The government has not made any announcement. The sender of the message is neither the CM nor FM."
"If someone asks me if I am happy with the budget I have tabled, I will respond in a year," Mungantiwar said.
"I want to assure the people that this is a government which will fulfill the dreams of people. We have not come here for the sake of power," the minister said.
My effort is to make the budget output based, instead of being expenditure based, he said, adding Rs 703 crore will be realised due to increase in taxes in this budget.