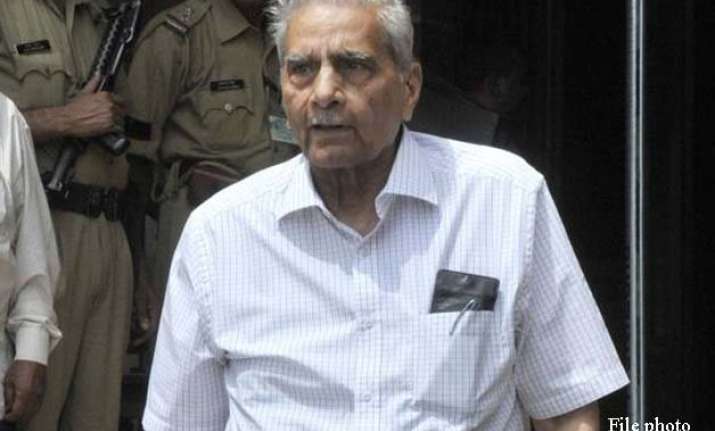 New Delhi: In an embarrassment to Aam Aadmi Party (AAP), one of its founder members and former Union Law Minister Shanti Bhushan has praised Bharatiya Janata Party (BJP)'s chief ministerial candidate, Kiran Bedi, saying he would be happy to see the 65-year-old lady as Chief Minister of the national capital.
He also described BJP's decision to anoint Bedi as CM candidate as a masterstroke.
"It is a masterstroke by the BJP. Kiran Bedi, besides Arvind and Prashant, had played a very crucial role in Anna Hazare's campaign against corruption. As a crusader, her contribution is immense... I know her very well. When she was in police, her image was very clean. She has also got many awards for her work. I feel, Anna should be happy if she becomes the Chief Minister," he said.
When asked about Bedi's statements praising the RSS, Bhushan said, "RSS has some good things but they have one bad aspect that they get anti-Islam at times...if she has praised good aspects of RSS then there is nothing wrong."
The elections for the 70-member Delhi Assembly will be held in a single phase on February 7, with the counting of votes set to take place on February 10.
Aam Aadmi Party, however, has distanced itself from Shanti Bhushan's statement.
"There is no comparison between Kiran Bedi and Arvind Kejriwal. She should explain why she joined a party which she she herself had described as the most corrupt party and dissuaded people from voting for it," said AAP leader Ashutosh.