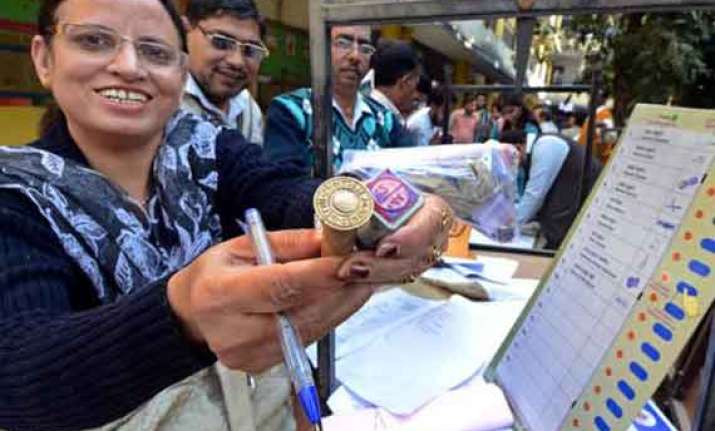 New Delhi: The National Capital appears to be heading for assembly elections within next six months with all three major parties—BJP, Aam Aadmi Party and Congress -- contending that there was no option but to seek people's mandate afresh for formation of a new government.  
Out of the three parties, BJP is confident and is prepared to face fresh elections anytime. After its victory in the General Elections, the BJP is confident of securing maximum seats in the Assembly elections too.
On the contrary leaders of other parties admit that their MLAs were unprepared and hesitant to face elections so early
President's rule was imposed in Delhi on February 17 and Lt Governor Najeeb Jung is likely to send a report to the Centre in a month or two, detailing about the political situation.
"The ball is on Lt Governor's court. It is his prerogative to take the next step. Based on his report, a decision may be taken (by the Centre)," said Gupta.  The Union Cabinet is likely to take a decision on whether to extend President's rule by another six months or go for fresh polls based on Lt Governor's report.
After expulsion of rebel MLA Vinod Kumar Binny from the party, the number of AAP MLAs has come down to 27 from 28. Congress has eight MLAs while BJP ally Akali Dal has one MLA.
BJP has 28 seats.
Following its electoral drubbing in Lok Sabha polls, AAP had expressed willingness to form the government but Congress made it clear that it will not support the party again.  
Sources in the Congress said the party will not review its decision not to support AAP as it feels the new party has taken away its traditional vote bank.
The Congress has already held a number of agitational programme in the city demanding better power and water supply, in an effort to connect with the masses.