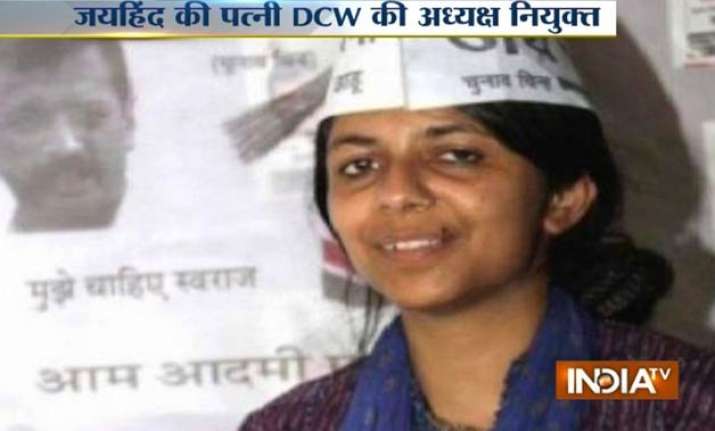 New Delhi: The Aam Aadmi Party (AAP) has appointed Haryana party leader Naveen Jaihind's wife Swati Maliwal as the next chief of the Delhi Commission for Women (DCW).
Maliwal, an RTI activist and the youngest member of India Against Corruption, has been associated with Kejriwal's NGO 'Parivartan' since 2006.
She is presently Advisor (grievances) to Delhi Chief Minister Arvind Kejriwal.
Maliwal's appointment has also triggered a controversy with opposition parties accusing the AAP government of giving space to people from the party in government.