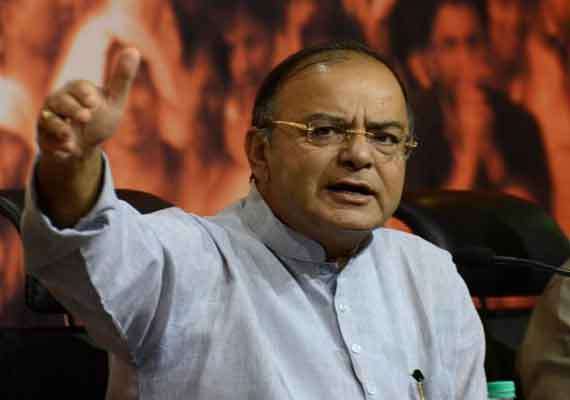 New Delhi: Senior BJP leader Arun Jaitley today held the Aam Aadmi Party responsible for the deadlock in government formation in Delhi, alleging that the AAP is "leading people up the garden path."
Speaking to a news channel, Jaitley said, the best way could be that the AAP comes forward to form a government with outside support from the Congress.
About his own party, the Leader of Opposition in Rajya Sabha said, BJP would neither take nor offer support to either the AAP or the Congress, and would prefer to sit in the Opposition.
"There are two options left: first repolarizing the parties which fought the elections, and secondly Congress should come forward to provide outside support to the AAP.
"The third option is the resort to Constitutional mechanism", said Jaitley.
The senior BJP leader alleged, the strategy of AAP seems to be to refrain from taking responsibility of running a government. "They are leading the people up the garden path, but are not ready to accept responsibility", he added.
"The kind of exaggerated and unimplementable promises made by a non-conventional party like the AAP in Delhi, make it clear that once you are in the government, you can't implement your promises. They are leading the people up the garden path, because they are a confrontationist party, not a responsible party", said Jaitley.