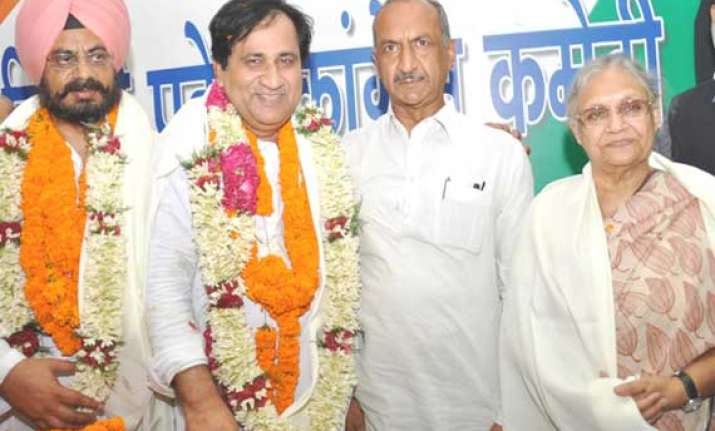 New Delhi, July 21: AICC in-charge of Delhi Shakeel Ahmed, Chief Minister Sheila Dikshit and other prominent Congress leaders from the city on Saturday discussed preparations for manifesto and campaigning in upcoming Assembly polls.
This was the first meeting of the Delhi Pradesh Congress Committee's manifesto and publicity committee which was presided by Committee's Chairman and DPCC president Jai Prakash Agarwal, MP.
Ahmed and AICC secretary in-charge of Delhi Kuljit Singh Nagra also attended the meeting and had extensive discussion on the preparations for publicity and the manifesto, a statement from the party said.
Delhi Ministers Arvinder Singh Lovely, Kiran Walia, Rajkumar Chauhan and Ramakanth Goswami were also present.