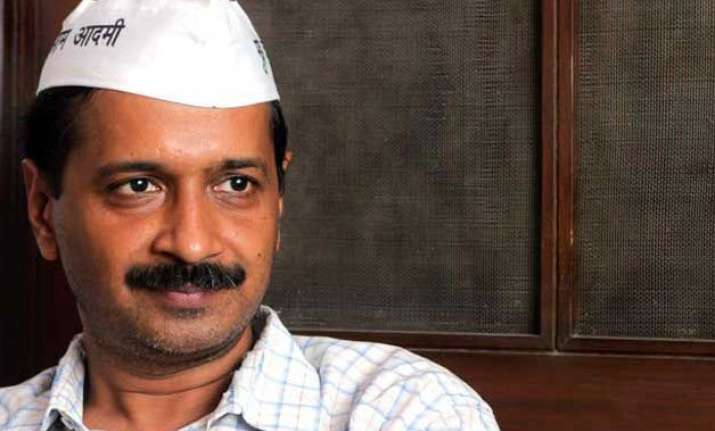 New Delhi: It could be his moment of glory. The Indian partner of famous wax museum Madame Tussauds has approached Delhi Chief Minister Arvind Kejriwal seeking his consent for a wax replica of the CM at the London museum's upcoming venture in the national capital.
If Kejriwal accepts the invitation from Wizcraft Entertainment International (WEI), sent to him on behalf of Madame Tussauds, the AAP chief will be the first CM to be replicated in wax by the museum.
The letter states that the museum wishes to honour Kejriwal for his 'astounding work in the political sphere of India' and that the life-sized wax figure of the CM will travel to global locations of Madame Tussauds as a part of its collection, The India Express reported today.
"Madame Tussauds will be among a number of tourist attractions that will be coming to Delhi. People would like to see a wax statue of chief minister Arvind Kejriwal," the report quoted Delhi Culture Minister Kapil Mishra as saying.  
Madame Tussauds will start its new venture in New Delhi for Bollywood stars as part of the India-UK Year of Culture in 2017. The decision to open a branch in New Delhi was announced last year during PM Narendra Modi's maiden visit to the UK.
The museum, which is located in 20 cities across Europe, USA, Asia and Australia, includes the wax statues of Mahatma Gandhi, Indira Gandhi, Amitabh Bachchan, Shah Rukh Khan, Salman Khan, Aishwarya Rai, Kareena Kapoor, Madhuri Dixit, Hrithik Roshan and Sachin Tendulkar.
Bollywood stars such as Amitabh Bachchan and Katrina Kaif are among the most popular exhibits at the famous waxworks in London.
The parent group of Madame Tussauds, Merlin, is set to invest 50 million pounds in India over 10 years, rolling out other UK favourites such as Sea Life aquariums and Legoland Discovery Centres across Indian cities.