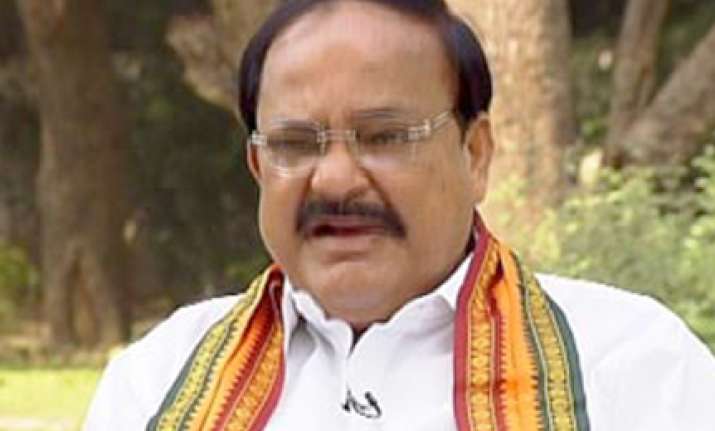 BJP on Tuesday asked the Centre to declare the floods, that wreaked havoc in some parts of Andhra Pradesh and Karnataka, as a "national calamity" and demanded the relief package of Rs 5,000-crore each to these states. 
"It is a time for Centre and State governments to work together to restore normalcy and provide relief and rehabilitation to the affected people in flood-hit areas," Senior BJP leader M Venkaiah Naidu, who arrived in Hyderabad after conducting an aerial survey of flood-hit areas, told reporters. 
Naidu undertook aerial survey of flood-hit areas in Kunrool and Mahabubnagar districts in Andhra Pradesh and Bellary and Raichur districts in Karnataka. 
Referring to situation in flood affected areas in Andhra Pradesh, he said restoration of drinking water supply, power and road link are a big task for the government. 
The Centre and state governments should work together to provide temporary housing facilities and food to helpless flood victims who lost everything, Naidu said.