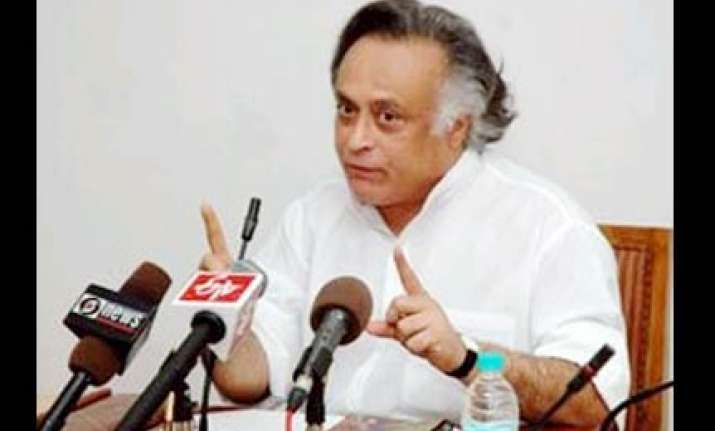 New Delhi: The fate of Vedanta's controversial mining project in Niyamgiri Hills will be decided on Tuesday by Environment Minister Jairam Ramesh on the basis of the report submitted by a key government panel on forest clearance.
 'I will announce the final decision tomorrow on the project," Ramesh told PTI soon after his meeting with Orissa Chief Minister Naveen Patnaik who has been seeking early clearance to the key developmental projects in the state.
Ramesh, however, refused to share the recommendations of the Forest Advisory Committee (FAC) which had submitted the report to him after reviewing the suggestions given by the NC Saxena panel seeking ban on the mining project in view of various violations by it at the site.
 However Ramesh said he did not discuss the project proposed to come up in Niyamgiri Hills with the Orissa Chief Minister during his meeting with him.
"I gave him no assurance on Vedanta (project). In fact, I did not discuss the matter with the Chief Minister (Patnaik) on Vedanta. I heard him only saying that the Supreme Court has already given its verdict and so you should also do it fast," the Union Minister said.
Sources said FAC has recommended the Environment Ministry for temporary withdrawal of in principle environment clearance given to the Vedanta's mining project which is being accused of several violations at the site as pointed out by the Saxena Committee.
"The FAC has accepted the major recommendations of the NC Saxena Committee though on minor points it has not agreed," the sources said.
When asked what the FAC meant by temporary withdrawl of clearance, the sources said that sufficient time should be given to Orissa government and Vedanta to file their reply.
 "On environmental violation issue pertaining to illegal expansion of refinery capacity by the Vedanta, the FAC has recommended the matter be referred to the Environmental Appraisal Committee," the sources added.
The Saxena report has citied many violations of the in-principle environment clearance given to Orissa Mining Corporation in 2008 including non-compliance with the provisions of the Forest Rights Act.
"The consent certificate of the gram sabha granted was fake," the panel said in its report while recommending not to approve the project because of large scale violations. PTI